Main content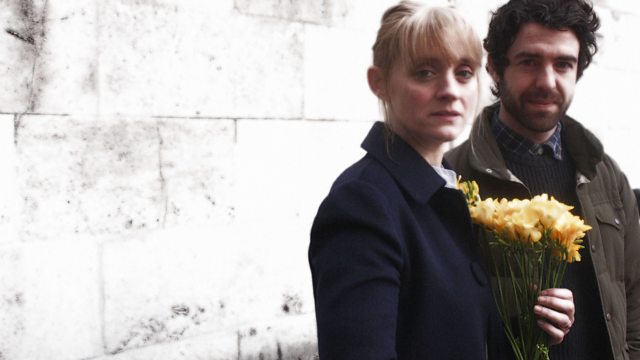 The Master and Margarita
By Mikhail Bulgakov. Award-winning production of the cult classic, featuring original music from composer Stephen Warbeck. Adapted by Lucy Catherine.
By Mikhail Bulgakov
Adapted by Lucy Catherine
With music by Stephen Warbeck
The Devil comes to Moscow in Bulgakov's fantastical and frightening satire of Soviet life, and unleashes a whirlwind of chaos that entangles Moscow's literary elite, Margarita and her beloved, a condemned writer known only as the Master, Jesus Christ and Pontius Pilate, as well as the vodka-drinking giant tomcat Behemoth.
This landmark production of Bulgakov's imaginative extravaganza was awarded the Best Drama prize in the Adaptation category of 2016's Audio Drama Awards. It features songs and original music from Academy Award-winning composer Stephen Warbeck, and an all-star cast led by Anne-Marie Duff as Margarita and Anton Lesser as Professor Woland.
Written in secret during the darkest days of Stalin's reign, The Master and Margarita became a literary sensation on publication and has become one of the best-loved modern classics of world literature.
Music:
Composer: Stephen Warbeck
Violin: Bogdan Vacarescu
Accordion: Eddie Hession
Tuba: Oren Marshall
Percussion: Rob Millet
Clarinet: Sarah Homer
Banjo: Stephen Warbeck
Music preparation: Andrew Green
Production co-ordinator: Mary Halton
Sound design: Colin Guthrie and Caleb Knightley.
Credits
| Role | Contributor |
| --- | --- |
| Writer | Mikhail Bulgakov |
| Adaptor | Lucy Catherine |
| Composer | Stephen Warbeck |
| Margarita | Anne-Marie Duff |
| Master | Paul Ready |
| Professor Woland | Anton Lesser |
| Koroviev | Carl Prekopp |
| Behemoth | Kevin Eldon |
| Hella | Rhiannon Neads |
| Pontius Pilate | Paul Hilton |
| Yeshua | Edward Hogg |
| Caiaphas | Sam Dale |
| Judas | Mark Edel-Hunt |
| Bezdomny | Sam Valentine |
| Berlioz | Stephen Critchlow |
| Stravinsky | Jessica Turner |
| Styopa | David Acton |
| Compere | David Hounslow |
| Telegram | Ayesha Antoine |
| Director | Sasha Yevtushenko |