Main content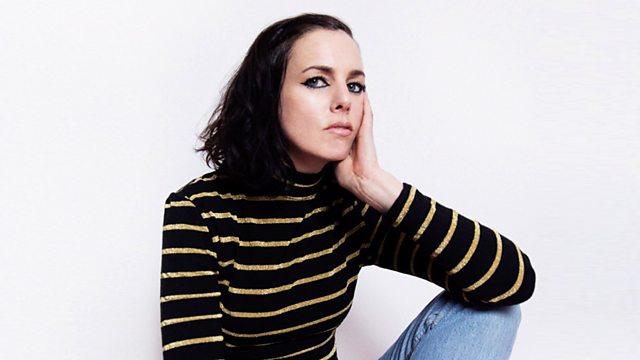 Anna Meredith
Michael Berkeley's guest is composer Anna Meredith. Her musical choices include Sibelius and Holst, as well as more recent composers Emily Hall, Richard Ayres and Owen Pallett.
Michael Berkeley's guest is Anna Meredith - one of Britain's leading composers coming up from the younger generation. She is hard to label as she composes and performs both acoustic and electronic music, and her work has been performed everywhere from the Last Night of the Proms to flashmob events in the M6 services. She studied at York University and the Royal College of Music, and alongside numerous awards, she's been Composer in Residence with the BBC Scottish Symphony Orchestra and a judge for BBC Young Musician of the Year. She was recently commissioned as part of the BBC Ten Pieces initiative to write a piece which will be played to primary school children across the country, to introduce them to classical music.
In Private Passions she talks to Michael Berkeley about the music which inspires her, and explains why composers now still have a lot to learn from 16th century madrigals. She celebrates Sibelius and his extraordinary 5th symphony, and Holst's music for wind band, unfashionable though it may be. She introduces work by a new generation of composers too: Emily Hall, Richard Ayres and Owen Pallet. And she reveals why she goes into schools to inspire teenage girls by playing Bjork, and reflects on what it means to be a woman composer now:
My music tends to be quite bombastic, and I've heard people say "It doesn't sound very female", or "What's a nice girl like you doing writing music like that?" When I'm doing electronic music I do all the computer stuff myself and sometimes there's an assumption that there must be a guy somewhere behind the scenes working all the software magic...
A Loftus production for BBC Radio 3
Produced by Elizabeth Burke.
Explore and learn more about women composers with rare recordings, programmes and a quiz
Six mind-expanding music podcasts to download in 2019
Archive Unlocked: Two Decades of Private Passions