Main content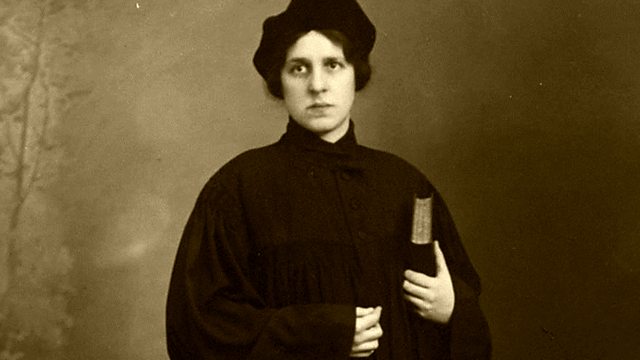 Regina: The First Woman Rabbi
Documentary about Regina Jonas, who made history by becoming the world's first officially ordained female rabbi in Berlin in 1935 and died in Auschwitz in 1942.
In Berlin in 1935, Regina Jonas made history as the first officially ordained female rabbi. During the Second World War, knowing that she was to be sent to the concentration camps, she placed in her synagogue all her documents and the only photograph ever taken of her, trusting that in the event of her death there would be survivors who might be inspired by her thoughts and example. She died in Auschwitz in 1942, and was completely forgotten.
Through her rediscovered official ordination papers, personal correspondence and newspaper articles she left behind, her story can now be told on television for the first time. Featuring rare archival footage showing the rich Jewish life and culture that formed the backdrop of her times, the film traces Regina's life from her upbringing in Berlin as the daughter of an Orthodox Jewish peddler, through her studies to her ordination in 1935. During the Nazi era and the war, her sermons and her unparalleled dedication brought encouragement to the persecuted German Jews.
Winner of the Lia Award at the 2013 Jerusalem Film Festival, the Warsaw Phoenix Award 2014 and featuring Rachel Weisz as the voice of Regina.