Main content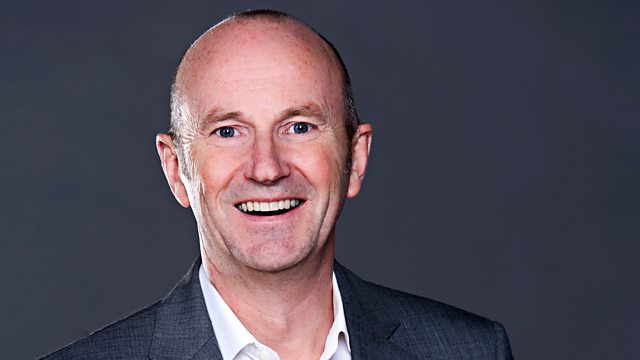 17/02/2015
Fred MacAulay finds out how banking might look in the near future, plus he finds out about edible flowers in the garden.
- This week is the first ever Children's Mental Health Week and we discuss some of the issues we need to know as parents in order to aid diagnosis.
- Apparently us Scots are quite forward thinking when it comes to banking, so we find out how our banking might look in the near future.
- Reality TV and West End star Danielle Hope tells us about taking on the iconic role of Maria in The Sound of Music.
- We find out which flowers you can eat straight from your garden.
- Chef Jak O'Donnell tells us why the way she does her Bangers and Mash is the best!
- Classical singing sensation Russell Watson tells us about his new Up Close & Personal tour.
Chapters
Childrens Mental Health

We hear about Childrens Mental Health and how we can look out for problems.

Hi-Tech Banking

Tech wizard Ewan Spence fills us in on the latest ways to bank.

Danielle Hope

We hear from Over The Rainbow winner, actress Danielle Hope

Edible Flowers

You'd be surprised how many flowers you can eat, Fred has the lowdown.

Jak's Great Things

Jak shares her secret to sausage and mash in today's great things.

Russell Watson

The People's Tenor Russell Watson shares the details of his latest tour.