Main content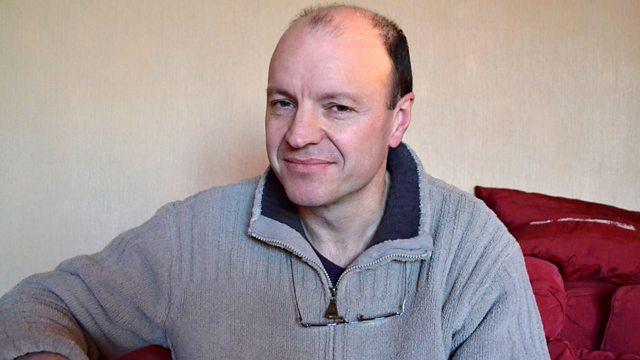 Entitlement to Care
Documentary. Bradford GP Dr Bavington explores the healthcare experiences of those newly arrived to the UK, as his own surgery in Girlington faces a new wave of eastern Europeans.
Meeting the medical needs of immigrants makes for heated political discussion, but in many parts of the country GP's quietly get on with the job: we join Bradford GP Dr Alastair Bavington at his Girlington Surgery.
Dr Bavington sees at first hand the struggles of those newly arrived to this country and the part health plays in the process as they gradually assimilate. He was born in Pakistan and has helped several waves of immigrants arriving in the city, starting with those from the Mirpur region of the country and more recently the large numbers coming from Eastern Europe. With such vastly different experiences of healthcare in their home countries there's a lot to be done in terms of teaching them how and when to access the NHS.
Stepping away from the national debate over whether and what GP's should be charging foreigners, Dr Bavington explores the experiences of those new to the country seeking health care. Starting with the basics of how you educate those with no real experience of free health care about how and when should they access the surgery? It takes time to sort out existing conditions and get them on the right treatment programmes. And this takes place against a backdrop of language barriers and when social issues, like poor housing and isolation, come into play.
He is keen for the NHS to recognise the extra work required to sort out the sometimes very complex health needs of those coming to this country: "At one level it's a problem because of the resource drain on the NHS of helping people who come from very different cultures and health care systems and bringing with them unsorted ill health problems and with the barriers of language and culture to navigate
"It's happening in parts of the country where immigrants first arrive and probably in parts of the country where not happening they probably don't know it's a problem. It's also a problem for the individuals - do they get the sort of service that they need or are there a lot of people whose needs aren't met and who might even suffer unnecessarily
I would like policy makers to be a little bit more aware of the complexity of providing good health care in the inner city. It would be great for me and many other practises dealing with lots of immigrants, that the amount of work they're having to do would be recognised and it would make it easier for them to attract and recruit and retain the kind of staff members they need to provide good primary care services.".