Main content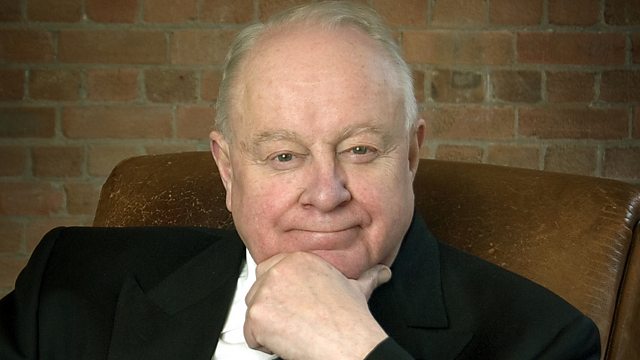 Side By Side By Sherrin
Made for 4 Extra. Emma Freud celebrates the life and career of Ned Sherrin, with archive highlights and the reminiscences of his friends and colleagues.
Emma Freud celebrates the life and career of Ned Sherrin
Featuring extracts from Tonight, That Was the Week That Was, Loose Ends, Desert Island Discs and a memorable feature about Diary of a Nobody.
Plus new interviews with those who knew him well: theatre critic Michael Coveney, friend and writing collaborator Alistair Beaton, comedian and Loose Ender Arthur Smith and, in a rare interview, actress and singer Millicent Martin.
Qualifying as a barrister, Ned was immediately diverted into the fledgling TV industry. As producer and director he cut his teeth first with ITV and then on Tonight, but it was creating and producing BBC TV's satirical That Was the Week That Was that earned him his reputation.
He proposed a programme that would be: "aware, pointed, irreverent, fundamentally serious, intelligently witty, outspoken in the proper sense of the word, and would provide an opportunity for saying things worth saying and not usually said on television."
Fronted by David Frost it became the must-see event of the week, soon attracting audiences of over 12 million.
But it was the week the laughter stopped that brought TW3 to a global audience. The programme transmitted the day after President John F Kennedy's assassination was a sober, immediate and poignant expression of the nation's mood. The recording was flown overnight to the USA and shown there. It made such an impact that a transcript was admitted into Congressional records.
After that, Ned Sherrin's talent took him into film production, performing on the stage and TV and theatrical writing and directing, but it was radio he loved the most.
Producer: Chris Paling
Made for BBC Radio 4 Extra by Pier Productions.