Main content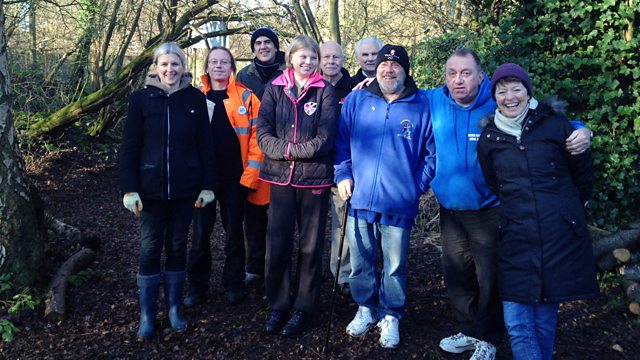 Tump 53
Helen Mark visits Tump 53, a family-friendly nature reserve built on the grounds of a former royal arsenal that was once known as 'the secret city'.
Helen Mark visits Tump 53 - a family friendly nature reserve built on the history of a 20th century artillery that was once known as 'The Secret City'. This Royal Arsenal was 3 miles long, 1 mile wide covering 1,300 acres employing 100,000 people at it's peak. Today Tump 53 - a former munitions storage site within the arsenal - has been reclaimed for nature.
People's love of the Tump was recognised in 2014 when voters chose the Tump to receive £50,000 in The Big Lottery Fund's The People's Millions awards. London Wildlife Trust has been working in partnership with Gallions Peabody Group, Trust Thamesmead and the local community to manage the site's habitats and run family friendly wildlife activities to reconnect with nature.
It now contains mixed woodland, a glade, a pond, and is surrounded by a reed-fringed moat. Over 60 bird species have been spotted at this unique site, including kingfisher, willow warbler and redpoll but traces of it's military history still intrigue locals to this day.
Helen Mark explores the site with Volunteering Support Officer Jane Clark and industrial archaeology enthusiast Ian Bull before heading off to Crossness Pumping Station which is currently home to a special part of the Arsenal's last remaining narrow gauge railway. Helen also joins former Arsenal workers Ray Fordham and Peter Martin at The Greenwich Heritage Centre as they share their personal memories of working on site before heading back to the reserve to join the children of Windrush Primary School who now use the former ammunitions site as a very special out door classroom.
Podcast
Countryside magazine featuring the people and wildlife that shape the landscape of Britain