Main content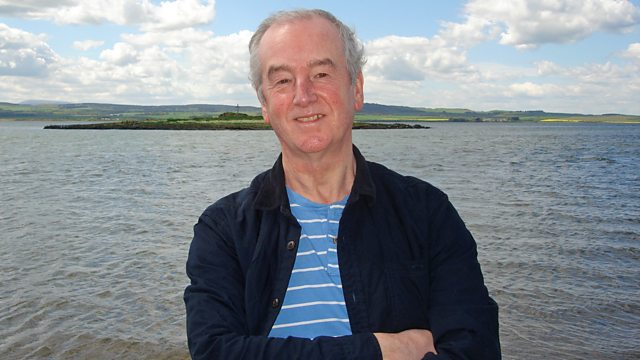 A World beyond Alice
British children's books are internationally renowned, but far fewer European children's books are translated into English. David Almond makes a heartfelt plea for this to change.
While British children's books are known across the world, far fewer European children's books are translated into English. David Almond, the award-winning author of books such as Skellig and My Name is Mina, tries to discover how and why this has come about, and makes a heart-felt case for change.
For at least the 150 years since the publication of Lewis Carroll's Alice's Adventures in Wonderland (1865), British children's books have enjoyed a world-wide reputation. By contrast, few children's books from continental Europe are translated into English.
It's said that up to 40% of books read by continental European children are translated from other languages while as few as 4% of the books read by British children were originally published in a language other than English.
As David sees it, if the lives, experiences and concerns of children across Europe differ - and if we hope to resolve issues of alienation in our societies - then this loss is great indeed.
Amongst the books he champions are a dark and shocking existential novel for older children by Danish writer Janne Teller, called "Nothing", and a playful but now poignant picture book about a harmonious multicultural Paris, by Barroux, called "Mr Leon's Taxi".
Hearing from authors Cornelia Funke, Janne Teller and Nadia Budde, publisher Jane Winterbotham, children's book experts Daniel Hahn and Michael Rosen, translator Sarah Ardizzone - and from three tri-lingual British-based brothers - David makes a passionate case for A World Beyond Alice.
Producer : Beaty Rubens.
Last on
Translated books
Amongst the translated books which David and contributors discussed in the course of the programme, were the following titles:
 
For very young children
Mr Leon's Paris by Barroux, translated by Sarah Ardizzone, published by Phoenix Yard
 
For young readers
The Adventures of Shola by Bernardo Atxaga, translated by Margaret Jull Costa, published by Pushkin Press – winner of the 2015 Marsh Awards.
Waffle Hearts by Maria Parr, published by Walker Books
 
For older readers and for young adults
Diary of an Unknown Soldier by Barroux, with an introduction by Michael Morpurgo, translated by Sarah Ardizzone, published by Phoenix Yard
Cornelia Funke: The Ink-Heart trilogy and MirrorWorld sequence
Nothing by Janne Teller, translated by Martin Aitken, published by Strident

Broadcast