Main content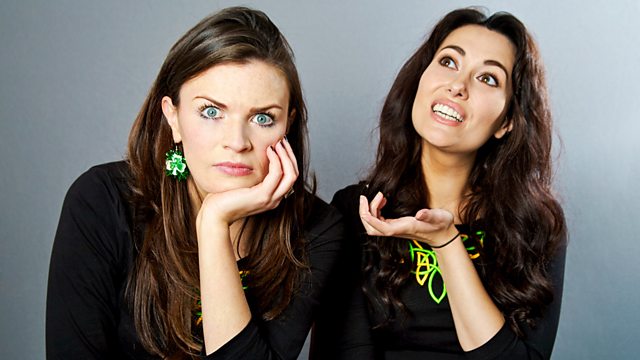 Aisling Bea and Yasmine Akram bring some of Ireland's most popular folklore to life: King Larry Lonshach's secret. From 2015.
Aisling Bea and Yasmine Akram tell the tale of King Larry Lonshach, a man hiding a terrible, gag inducing secret beneath his crown.
Only his hairdressers ever find out the secret - but that knowledge doesn't end well for them.
Series two of the duo's unique comedic, highly irreverent take on Irish folklore.
Still the very best pals, Aisling and Yasmine take their role explaining Irish legends to the British nation very seriously indeed. That said, it would appear that they haven't had the time to do much research, work out who is doing which parts, edit out the chat or learn how to work the sound desk.
With a vast vault of fantastical myths, mixed with 21st century references to help you along, prepare for some very silly lessons in life, love and the crazy shenanigans of old Ireland and modern Irish.
Producer: Raymond Lau
A Green Dragon Media production first broadcast BBC Radio 4 in February 2015.