Main content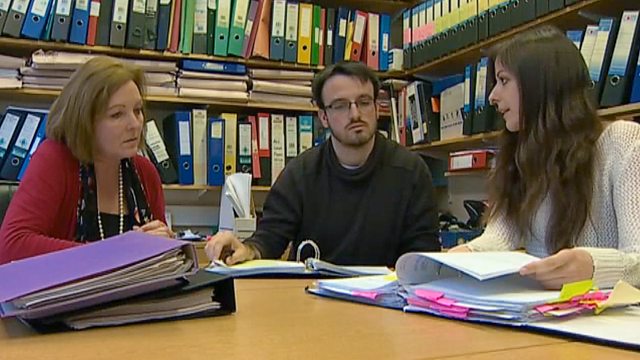 Protecting the Innocent
A British 'Innocence Project' sees success as a murder conviction is overturned, but is the system for dealing with miscarriages of justice good enough? With Joshua Rozenberg.
Dwaine George was sent to prison in 2001 for murder. Aged 18 and a member of a Manchester gang, he was convicted for shooting dead another 18-year-old and sentenced to life imprisonment. But Dwaine George said he didn't do it and continued to protest his innocence throughout the 12 years he eventually served. He was finally vindicated by the Court of Appeal shortly before Christmas, when his conviction was quashed.
Dwaine George wasn't the only person celebrating that day. Crammed into court for the appeal hearing had been a group of students and lecturers from Cardiff Law School. The law school runs an Innocence Project, where students take up alleged miscarriages of justice. There are more than 30 such projects at universities all over the country. The Dwaine George case was the first case in the UK brought by an Innocence Project to be successfully appealed.
In this week's Law in Action Joshua Rozenberg goes to Cardiff to meet the people who made this happen. He hears about the years of work that went into their investigation, and the further years of waiting after the appeal was filed in 2010. And he hears about their euphoria and relief when the email finally came through that the Court of Appeal had quashed the conviction.
But is the system that is designed to guard against miscarriages of justice working properly? There are plenty of lawyers who say it isn't. Parliament's Justice Committee is currently conducting an inquiry into the effectiveness of the Criminal Cases Review Commission (CCRC), through which all appeals for wrongful conviction must go. The commission's chairman Richard Foster gave evidence to the committee on February 3rd and will be in the Law In Action studio to debate the issue with Joshua Rozenberg and others.
Producer: Tim Mansel
Editor: Richard Knight.
Last on
Broadcasts