Main content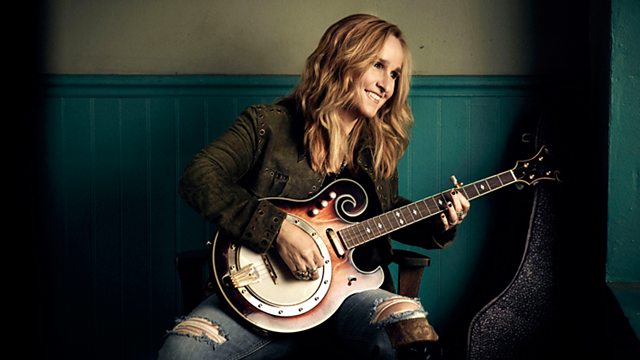 Melissa Etheridge, Portraying Dementia, the Cost of Living
American singer-songwriter Melissa Etheridge, how dementia is being portrayed, the cost of living and Jayne Ozanne on Christian faith and sexuality. Presented by Jane Garvey.
Award-winning American singer-songwriter Melissa Etheridge talks about her role as a campaigner in gay rights and climate change and performs a song from her latest album. Writers Sally Magnusson and Helen FitzGerald discuss their books and the portrayal of dementia. We look at the cost of living following a recent Woman's Hour poll indicating that it was the second most concerning issue for women ahead of the general election. Jayne Ozanne used to believe that it was impossible to be both gay and a Christian. She explains to Jane why she no longer believes that her Christian faith is incompatible with her sexuality.
Presenter Jane Garvey
Producer: Lucinda Montefiore.
Last on

Chapters
Melissa Etheridge

Duration: 11:13

Portraying Dementia

Duration: 12:50

Cost of Living

Duration: 10:17

Jayne Ozanne – Being a Gay Evangelical Christian

Duration: 07:05

Melissa Etheridge

The career of American singer-songwriter Melissa Etheridge already counts 2 Grammys and an Academy Award for 'I Need to Wake Up', from the Al Gore documentary: 'An Inconvenient Truth'.She's a committed advocate for climate change and a famous gay rights activist, making headlines in 2008 when she refused to pay state taxes in protest against California's ban on gay marriage.   She joins Jane to discuss her music, her role in campaigning for change and perform a song from her latest album.

Portraying Dementia

Dementia is everywhere at the moment. It is not only in the real world, a condition that touches virtually every family, but it also features more and more in books, films and plays.  The novel, Elizabeth is Missing, inspired by the author's grandmother, has a detective at its centre with dementia; Julianne Moore, nominated for an Oscar in her latest film, Still Alice, plays a woman in her fifties diagnosed with early onset dementia.  Jane is joined by novelist Helen FitzGerald  whose latest book, The Exit, features a woman in her eighties with dementia and Sally Magnusson, whose memoir, Where Memories Go is about the life of her mother and the way it is changed by dementia. 

Watch Mr Alzheimers And Me, a CBBC documentary which follows three young people who tell their very personal stories of living with grandparents who have dementia:
www.bbc.co.uk/iplayer/my-life-series




Cost of Living

Recent research commissioned for Woman's Hour showed that the cost of living was the second most concerning issue for women ahead of the general election. Laura Gardiner, Senior Economic Analyst from independent think tank The Resolution Foundation and Emma Hogan, Britain Correspondent from The Economist join Jane to discuss how money matters are impacting our daily lives and what the future looks like for women in the UK.

See the poll results in full at:

http://www.tns-bmrb.co.uk/news/poll-commissioned-by-bbc-radio-4-womans-hour

Jayne Ozanne – Being a Gay Evangelical Christian

Jayne Ozanne, one of the Church of England's most influential advisers, used to believe that it was impossible to be both Gay and a Christian. But last week she came out as a lesbian and says she wants to help the church to promote faithful, loving same sex-partnerships at every level of the church in her new role as Director of Accepting Evangelicals.  She tells Jane Garvey why she no longer believes that her Christian faith is incompatible with her sexuality.   

Credits

| Role | Contributor |
| --- | --- |
| Presenter | Jane Garvey |
| Interviewed Guest | Melissa Etheridge |
| Interviewed Guest | Sally Magnusson |
| Interviewed Guest | Helen Fitzgerald |
| Interviewed Guest | Laura Gardiner |
| Interviewed Guest | Emma Hogan |
| Interviewed Guest | Jayne Ozanne |
| Producer | Lucinda Montefiore |

Broadcast