Main content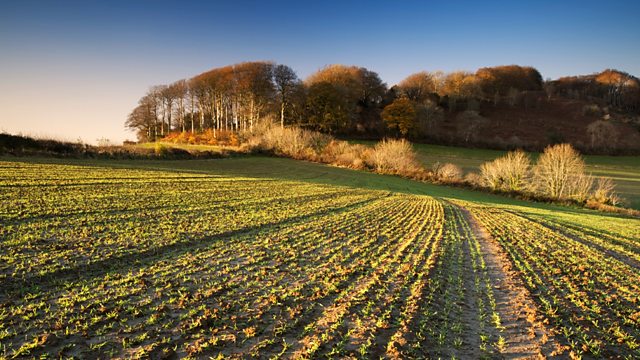 Agriculture and Water Pollution, Wheat Leaf Blotch, Open Farm Sunday
Charlotte Smith reports on the possible solution to a major cause of wheat blight. Plus news of a challenge to UK farmers to improve their stewardship of water resources.
One year on from the wettest winter on record which saw water force farmers out of their homes and businesses all this week on Farming Today we're looking at water management. From irrigation to flood control, from pollution on farms to pollution from farms. Water is a heavily exploited natural resource. So where should farming come in the list of priorities? Professor Penny Johnes of Bristol University who specialises in the impact of food production on water quality tells us that not only farmers but also the whole of society needs to recognise the importance of this resource.
One of the greatest threats to wheat crops in the UK and across Europe is a fungus known as Septoria Leaf Blotch. It can reduce crop yields by up to a third. Scientists at Durham University and Rothamsted Research have found a genetic mechanism that could stop the spread of this disease. Dr Ari Sadanandom of Durham's Centre for Crop Improvement Technology tells us about their findings.
One in five people in the UK have never visited a farm before. That's a figure from the Open Farm Sunday organisation, which was set up ten years ago in an attempt to get more people out onto farms. Since then, one million people have taken the opportunity to don their wellies and visit their local farmer. The scheme is run by LEAF, that's "Linking Environment and Farming". Annabel Shackleton says they're still looking for more farms to get 500 taking part in this year's Open Farm Sunday in June.
Presented by Charlotte Smith and produced by Mark Smalley.