Main content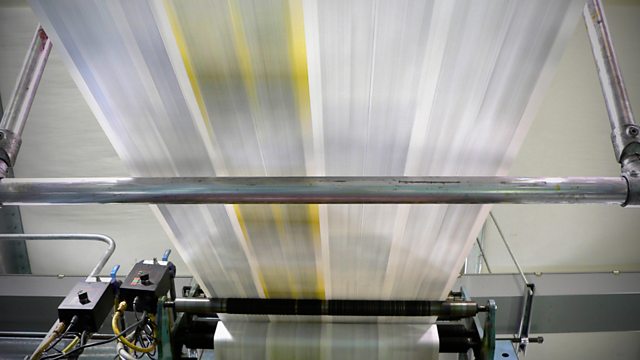 Good News Is No News
Is news bad for us? Former news editor and writer Charlie Beckett explores whether there is an unrelenting negativity in the news agenda and asks how it might be done differently.
Former news editor Charlie Beckett explores whether there is an unrelenting negativity in the mainstream news agenda, preoccupied with violent crime, human accident, misfortune and disaster. He asks why alternative, so-called positive or solutions-based, ideas for news are so readily dismissed by journalists, broadcasters and editors.
More than twenty years ago, the news broadcaster Martyn Lewis made a very public speech calling for journalists to rethink the instinctive diet of unrelentingly negative stories. He argued for more good news, focussing on solutions. The speech was vilified across the profession. But now, with questions raised more widely about the potential distortive effects, and addictive or pacifying aspects of 24 hour news consumption is the unrelenting negativity of mainstream news a question for psychologists as much as for editors? Can news actually inhibit free thinking, divest people of their agency, making them feel helpless and inducing a retreat from the wider world.
The programme examines the story so far of the 'positive news' movement - a movement that's growing quickly, especially in the United States. The Washington Post, New York Times and Huffington Post all now have sections explicitly devoted to more positive or constructive stories. Charlie Beckett asks why there's such a visceral resistance to the arguments for change among many professional journalists and editors.
Produced by Simon Hollis
A Brook Lapping production for BBC Radio 4.
Last on
Broadcasts