Main content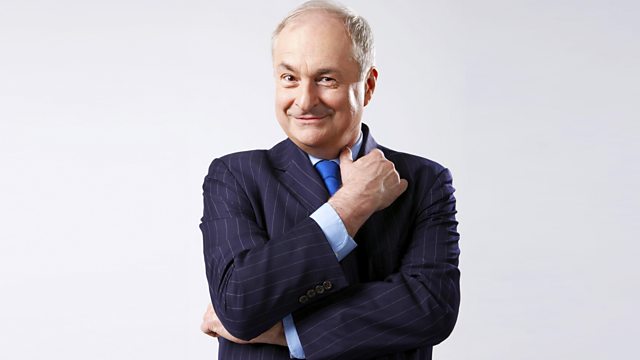 Nazis and Hollywood, Dunkirk and roses - Paul Gambaccini looks at the real story behind the Best Picture winner for 1942, Mrs Miniver.
Paul Gambaccini returns with the series that takes a long hard look behind the scenes of three classic films which have scooped the Best Picture Award. He reports on the artistic, political and personal decisions that lie behind the winners, laced with some pretty good gossip too.
First up, Mrs Miniver, from 1942, a war time classic.
During the filming, star Greer Garson insisted on tea every afternoon at four o'clock, whilst director William Wyler hated the chocolate box set of rose-strewn villages he was forced to work with. Despite these restrictions Mrs Miniver turned out to be a film that helped change history - credited by many, including Churchill, with helping to turn popular opinion in America away from isolationism and towards whole hearted support for the Allied Forces in Europe.
It portrays a family living a safe life in the Garden of England, Kent - a world where Mrs Miniver worries more about a hat than the approaching conflict. But as her world falls apart, she changes and becomes more resilient, as the people of Britain bravely face up to the task of defending this island, whatever the cost.
So did Mrs Miniver deserve Best Picture for 1942?
Veteran film critic Philip French believes that it hasn't lasted, though he recalls from his own childhood in Liverpool how it touched the hearts of British cinema goers.
And behind this patriotic movie lies a darker story - did Hollywood studios protect their sales in Germany by going softly, softly on the Nazi regime, until the tide of public opinion finally turned against the Germans?
Producer: Sara Jane Hall.
Last on

More episodes
Previous
You are at the first episode
Further Reading
The Real Mrs Miniver by Ysenda Maxtone Graham
A Rose for Mrs Miniver: The Life of Greer Garson by Michael Troyan
William Wyler: The Life and Films of Hollywood's Most Celebrated Director by Daniel Miller
The Collaboration: Hollywood's Pact With Hitler by Ben Urwand
Broadcasts