Main content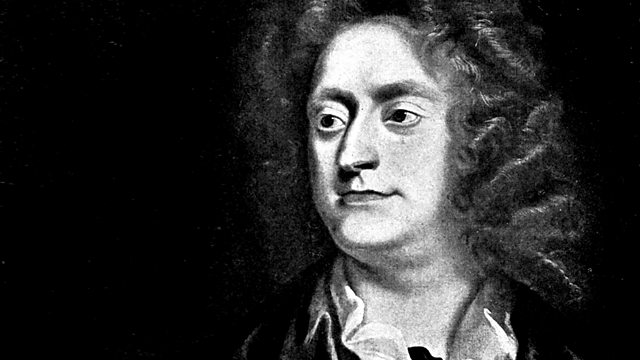 How Purcell's theatrical ventures were interrupted by Queen Mary's death. Having made some of his most memorable music for her funeral, he returned to the stage for the last time.
Henry Purcell's stageworks: a birthday Ode and a Royal death inspire Purcell to write some of his most finest music. It's not too long though before he's back writing for the stage once again.
Across the week Donald Macleod charts Purcell's activities during the reign of William and Mary. Cutbacks at court meant fewer commissions, but even though Purcell was asked to write less church music, he was able to cater admirably to the Royal taste for music for special occasions and write prolifically for the theatre.
Walk along the North Quire Aisle of Westminster Abbey and you'll come to the tablet commemorating Henry Purcell. One of the pre-eminent musicians of the age, he died, unexpectedly and tragically early in 1695 at the age of 37. Yet despite the brevity of his life, Purcell left behind a rich musical legacy. Indeed, with little in the way of biographical detail remaining, it's through his music that glimpses of his character emerge. He was a gifted and prolific composer who wrote with skill and imagination for the opera, the church, theatre, royal patrons and even small domestic forces. Born a few hundred yards away from the Abbey, just south of Tothill Street, as a child he survived the Great Plague and the Fire of London. A chorister of the Chapel Royal, he went on to hold positions at court and at Westminster Abbey over three reigns, Charles II, James II and William and Mary, seemingly able to weather the political storms and prosper under each successive monarchy.
In the final part of Donald Macleod's series on Purcell's dramatic works, Purcell's theatrical ventures are interrupted by the death of Queen Mary. Having written some of his most memorable music for her funeral, Purcell returns to the stage for the last time.
More episodes
Next
You are at the last episode