Main content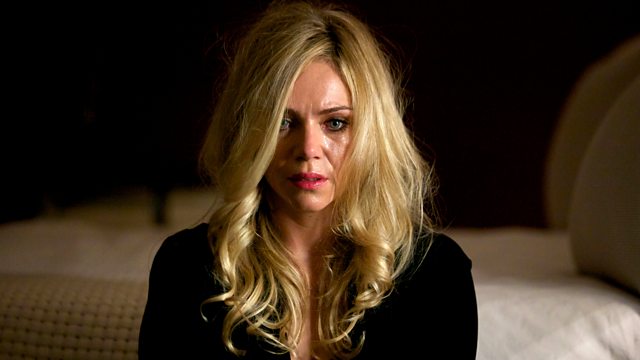 Squaring the Circle, Part 1
Forensic crime drama series. The nanny of a Russian oligarch is killed in a botched assassination attempt. Nikki, Jack and Thomas investigate.
A shootout at a City hotel leaves young Ukrainian nanny Sofia Teplov dead, along with an unknown hitman. The Russian oligarch target Maksim Bazhanov narrowly escapes. Nikki and Jack work with young City DI Sarah Parks to ascertain the identity of the dead hitman and find out who is trying to kill Bazhanov and why.
Jack is drawn to Sarah, impressed by her ability to juggle work and family when he finds out her daughter has a rare childhood cancer. The discovery of the hitmen's identities as ex-army frustrates the team when they realise they could have been hired by any number of paymasters.
Clips

Credits
| Role | Contributor |
| --- | --- |
| Dr Nikki Alexander | Emilia Fox |
| Jack Hodgson | David Caves |
| Dr Thomas Chamberlain | Richard Lintern |
| Clarissa Mullery | Liz Carr |
| Sofia Teplov | Sarah Lochlan |
| Anastacia Bazhanov | Tessa Demina |
| Maksim Bazhanov | Dragan Micanovic |
| Graham Bowles | Phil Campbell |
| Archie Grant | Shane Steyn |
| DI Sarah Parks | Lauren O'Neil |
| Eva | Anamaria Marinca |
| Justine Greenwood | Pippa Haywood |
| Kristina Bazhanov | Katarina Cas |
| Lewis Milton | Cameron Jack |
| Amy Greenwood | Sydney Rae White |
| Daniel Doshi | Abhin Galeya |
| Yasmin Doshi | Amber Rose Revah |
| Thug | Gary Kane |
| Adam Lansley | Shaun Dingwall |
| Steve | Darren Swift |
| Lucy Parks | Savana Davis |
| Yelena Markov | Branka Katic |
| Writer | Matthew Arlidge |
| Director | Marek Losey |
| Producer | Sharon Bloom |
| Executive Producer | Phillippa Giles |