Main content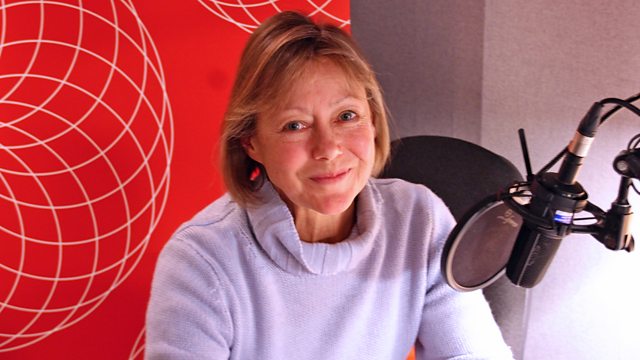 Friday - Sarah Walker with Jenny Agutter
With Sarah Walker. Includes Five Reasons to Love the Viola; Musical Challenge; Artists of the Week: the Florestan Trio; Sarah's Essential Choice: Bach: Concerto in A minor, BWV1065.
With Sarah Walker and her guest Jenny Agutter.
9am
A selection of music including '5 Reasons to Love...the viola.' Throughout the week Sarah makes the case for the viola, exploring repertoire ranging from Telemann's Viola Concerto in G TWV 51:G9 to Brahms' Geistliche Wiegenlied Op.91 No.2 and Schumann's Märchenerzählungen Op.132, performed by violists including Simon Standage, Cecil Aronowitz and Lawrence Power.
9.30am
Take part in our daily musical challenge: identify a piece of music played backwards.
10am
Sarah's guest this week is Jenny Agutter. An actress of both stage and screen, Jenny is well known for her performance as Roberta in the film adaptation of E. Nesbit's The Railway Children and is currently playing Sister Julienne in the hit television drama Call the Midwife. Jenny will be sharing a selection of her favourite classical music every day at 10am.
10.30am
Sarah's featured artists this week are The Florestan Trio: pianist Susan Tomes, violinist Anthony Marwood and cellist Richard Lester. From their formation in 1995 until they disbanded in 2012, the Florestans built a reputation as one of the world's leading piano trios. Sarah delves into their substantial discography, showcasing benchmark performances of works by composers including Fauré, Mendelssohn, Brahms, Schumann, Haydn and Beethoven.
11am
Sarah's Essential Choice
Bach (after Vivaldi)
Concerto in A minor for four harpsichords, strings and continuo, BWV 1065
Trevor Pinnock, Kenneth Gilbert, Lars Ulrik Mortensen, Nicholas Kraemer (harpsichords)
The English Concert
Trevor Pinnock (conductor).
Music Played
5 REASONS TO LOVE... THE VIOLA

Recording Rewind

JENNY AGUTTER'S CHOICE

Sarah's choice for Jenny Agutter

ARTISTS OF THE WEEK: THE FLORESTAN TRIO

Essential Choice
Recording Rewind
The music played:
Holst
The Planets: Mars
Philharmonia
John Eliot Gardiner (conductor)
DG