Main content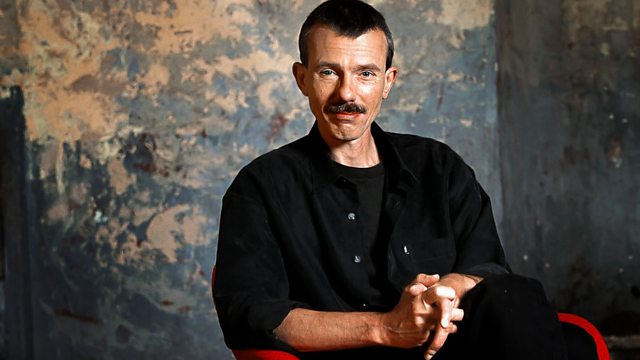 Debussy's Pelleas et Melisande
Jonathan Swain's selection includes John Eliot Gardiner conducting Debussy's opera Pelleas et Melisande at the 2012 Proms.
Jonathan Swain introduces Sir John Eliot Gardiner conducting Debussy's opera Pelléas et Mélisande at the BBC Proms 2012.
12:32 AM
Debussy, Claude (1862-1918)
Pelléas et Mélisande (Acts I, II & III)
Phillip Addis (baritone: Pelléas); Karen Vourc'h (soprano: Mélisande); Laurent Naouri (bass-baritone: Golaud); Sir John Tomlinson (bass: Arkel); Elodie Méchain (alto: Geneviève) ; Dima Bawab (soprano: Yniold); Monteverdi Choir (sailors); Orchestre Révolutionnaire et Romantique; Sir John Eliot Gardiner (conductor)
3:14 AM
Chaminade, Cécile (1857-1944)
Automne (Op.35 No.2)
Valerie Tryon (piano)
3:21 AM
Ravel, Maurice (1875-1937)
Gaspard de la nuit for piano
Cedric Tiberghien (piano)
3:47 AM
Méhul, Etienne-Nicolas (1763-1817)
Sonata in D (Op.1 No.1)
Arthur Schoondewoerd (fortepiano)
3:56 AM
Anon (arr. Goff Richards)
Bailèro
Phoenix Chamber Choir, Ramona Luengen (conductor)
4:00 AM
Haydn, (Franz) Joseph 1732-1809)
Divertimento in E flat major (H.2.21) for 2 horns, 2 violins, viola and bass (Eine Abendmusik)
St Christopher Chamber Orchestra, Donatas Katkus (conductor)
4:16 AM
Mozart, Wolfgang Amadeus (1756-1791)
Rondo concertante for violin and orchestra (K.269) in B flat major
Benjamin Schmid (violin), Danish Radio Concert Orchestra, Adam Fischer (conductor)
4:23 AM
Corelli, Arcangelo (1653-1713)
Sonate da Chiesa in F major (Op.1 No.1)
London Baroque
4:31 AM
Brade, William (1560-1630)
Turkische Intrada
Hesperion XX
4:34 AM
Glinka, Mihail Ivanovic (1804-1857)
Nocturno for harp
Branka Janjanin-Magdalenic (harp)
4:40 AM
Musorgsky, Modest (1839-1881), orch. Shostakovich, Dmitri (1906-1975)
Prelude and Dance of the Persian Slaves from Khovanschina
Sofia Symphony Orchestra, Ivan Marinov (conductor)
4:54 AM
Caldara, Antonio (c.1671-1736)
Stabat mater
Capella Nova Graz, Otto Kargl (director)
4:59 AM
Agay, Denes (1911-2007)
5 Easy Dances for flute, oboe, clarinet, bassoon & horn
Tae-Won Kim (flute), Hyong-Sup Kim (oboe), Hyon-Kon Kim (clarinet), Sang-Won Yoon (bassoon), Kawng-Ku Lee (horn)
5:07 AM
Britten, Benjamin (1913-1976)
Phantasy for string quintet in F minor
Vanbrugh String Quartet with Lawrence Power (viola)
5:19 AM
Suppé, Franz von (1819-1895)
Overture from Die Leichte Kavallerie (Light cavalry) - operetta
Slovenian Radio and Television Symphony Orchestra, Marko Munih (conductor)
5:27 AM
Visée, Robert de (c.1655-c.1723/3)
La grotte de Versailles de Mr J.B. Lully (1685)
Yasunori Imamura (theorbe)
5:31 AM
Lalo, Edouard (1823-1892)
Symphonie Espagnole
Vadim Repin (violin), Rundfunk-Sinfonieorchester Saarbrücken, Michael Stern (conductor)
6:04 AM
Handel, Georg Frideric (1685-1759)
Suite for keyboard in G minor - 1733 no.6 (HWV.439) (vers. revised)
Jautrite Putnina (piano)
6:20 AM
Svendsen, Johann (1840-1911)
Festival Polonaise - for orchestra (Op.12)
Bergen Philharmonic Orchestra, Philippe Jordan (conductor).