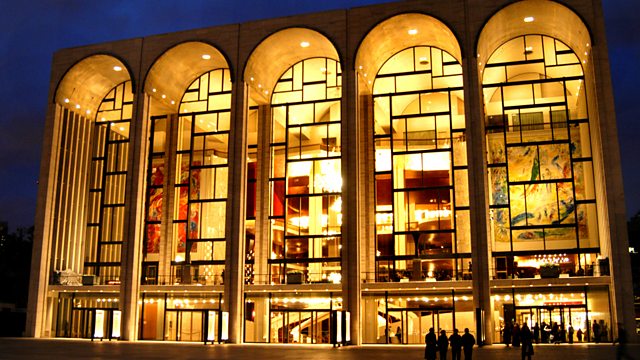 Verdi: Macbeth
Presented by Mary Jo Heath. Verdi's Macbeth recorded last autumn at the New York's Met with Anna Netrebko taking her first ever portrayal of Lady Macbeth on stage, and Zeljko Lucic as Macbeth, in the celebrated Scottish tale of madness, murder and revenge - the first of Verdi's settings of Shakespearean dramas. Joseph Calleja is Macduff and Rene Pape is Banquo. Fabio Luisi conducts the Metropolitan Opera House chorus and orchestra.
Macbeth.....Zeljko Lucic (Baritone)
Lady Macbeth.....Anna Netrebko (Soprano)
Macduff.....Joseph Calleja (Tenor)
Banquo.....Rene Pape (Bass)
Lady-in-waiting.....Claudia Waite (Soprano)
Doctor.....James Courtney (Bass)
Assasin..... Richard Bernstein (Bass)
New York Metropolitan Opera Orchestra
New York Metropolitan Opera Chorus
Fabio Luisi (Conductor).
Last on