Main content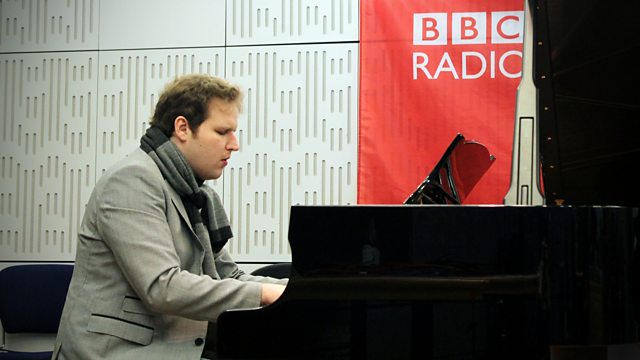 Lukas Vondracek, Roxanna Panufnik, Saimir Pirgu
Sean Rafferty presents live music from pianist Lukas Vondracek and tenor Saimir Pirgu. Plus composer Roxanna Panufnik talking about the 2015 Ealing Music and Film Festival.
Sean Rafferty with live music from pianist Lukas Vondracek who performs at the Queen Elizabeth Hall in London tomorrow (Tuesday 10th February). The concert also includes the world premiere of two pieces by composer Graham Lack.
Also taking place tomorrow is the start of The Ealing Music and Film Festival. Composer Roxanna Panufnik talks to Sean all about her live talk with the festival's artistic director Juliant Gallant which takes place before the English Chamber Orchestra perform her composition 'Cantator and Amanda for bassoon and string quartet'. The whole festival runs until Sunday 15th February.
And we have more live music from tenor Saimir Pirgu and pianist Simon Lepper ahead of their concert at Wigmore Hall in London tomorrow as part of the 'Rosenblatt Recitals', a series of world-class opera concerts. The recital takes in a varied programme that includes works by Gluck, Scarlatti, Bononcini, Mozart, Verdi, Gounod and Verdi - plus a bit of Albanian folk song.