Main content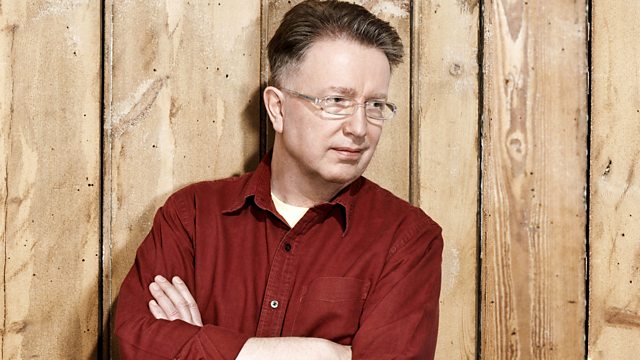 #RiotGrrrlz6Music - What's in Your All-Time Riot Grrrlz Playlist?
Tom Robinson want listeners' suggestions for a riot girl playlist, following the news that Sleater-Kinney are playing the 6 Music Festival and L7 are reuniting.
Following this week's announcement that Sleater-Kinney are playing the 6 Music Festival, L7 are reuniting and Kim Gordon is guesting with Mary Anne Hobbs this weekend, this Sunday's Now Playing is a celebration of RIOT GRRRLZ!
Tom Robinson wants you to give us your best examples of Riot grrrl artists please. Not just artists involved in the movement, but artists who came before, during and after.
Anything from icons such as Debbie Harry, Patti Smith, Stevie Nicks and Kate Bush, to the genre main players such as Babes in Toyland and Bikini Kill. Or you could sneak-in a bit of Hole, Elastica and The Breeders, right up to Bjork, PJ Harvey and Haim.
Get your Riot Grrrl-inspired suggestions to Tom via the hashtag #RiotGrrrlz6Music to help create a playlist. Comment on the Now Playing Facebook page, here on the blog, email nowplaying@6music.co.uk or drag tracks onto our Spotify and Rdio playlists.
Last on
Music Played
Juliette and the Licks

Smash & Grab

The Runaways

Cherry Bomb

The Best Glam Rock Album In The World...Ever!.
VIRGIN.
14.

Le Tigre

Deceptacon (DFA RMX)

Babes in Toyland

Catatonic

Sleater‐Kinney

Bury Our Friends

No Cities To Love.
Sub Pop.
001.

Huggy Bear

Her Jazz (Radio 1 Session, 27 Oct 1992)

The Shangri‐Las

Give Him a Great Big Kiss

Choice of music journalist Kate Hutchinson

The Breeders

Iris (Reading Festival 1993)

Joanna Gruesome

Madison

Weird Sister.
Fortuna Pop!.

Choice of Robin Murray from Clash Magazine

Not Right

This Revolution Is Not Complete

The Distillers

Drain The Blood

Peaches

Kick It (feat. Iggy Pop)

X‐Ray Spex

Oh Bondage Up Yours

The Slits

Shoplifting (Radio 1 Session,19 Sep 1977)

Chicks on Speed

&

Peaches

We Don't Play Guitars
Broadcast