Main content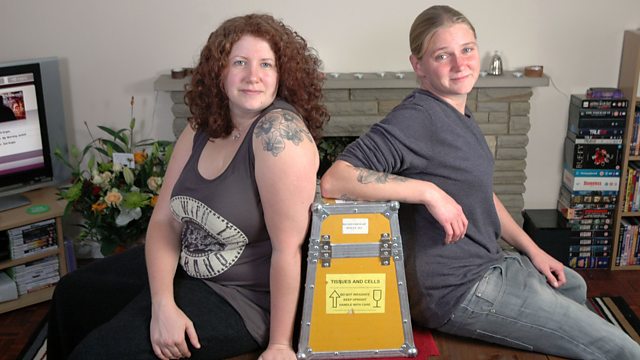 The Vikings Are Coming
More single women are using Danish donor sperm to make babies. Award-winning film-maker Sue Bourne follows four women on the long, hard journey to create their own Viking babies.
You're in your 30s or 40s. Your body clock is ticking. You want a baby but you don't have a man. What do you do?
Growing numbers of British women are using donor sperm, with many of them turning to Denmark, the new sperm capital of the world. It has become a huge global business and is now one of Denmark's biggest exports. Each week, straws of frozen Danish sperm are shipped out to over 70 countries. Award-winning film-maker Sue Bourne's film follows four women as they try to make a baby using Danish sperm. For all of them it turns out to be an extraordinary and hugely difficult and moving journey in a world where women no longer need men to create a family.
One would-be mother describes it as being as easy as buying a CD online. Websites offer pages of Danish donors, with baby photos, family histories, handwritten letters and even voice recordings. Each straw of frozen sperm costs a few hundred pounds - it can either be shipped to a clinic in the UK or to directly to people's addresses for home insemination. Not only that, but every week women fly into Denmark to be inseminated at clinics there.
Clips

Credits
| Role | Contributor |
| --- | --- |
| Director | Sue Bourne |
| Producer | Sue Bourne |