Main content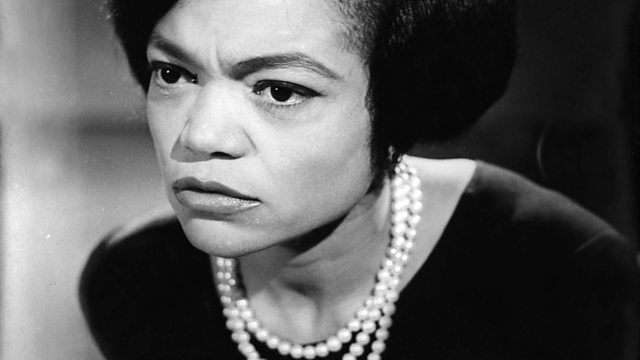 Sterilisation in Your Twenties
Jobseeker's Allowance helping women back into work, Eartha Kitt on her life, sterilisation in your twenties, and Joanne Mjadzelics on trying to bring Ian Watkins to justice.
Is Jobseeker's Allowance helping women back into work? Amanda Ariss, Chief Executive of the Equality and Diversity Forum who chaired an inquiry into the impact of changes in welfare benefits on women discusses its findings.
From the Woman's Hour archive collection, Eartha Kitt on her life and music.
Sterilisation in your 20s - Should a woman in her twenties be given a sterilisation on the NHS if she has decided that she never wants children? Susanna Starling, a mum of one says that sterilisation in your 20s should be discouraged. Holly Brockwell aged 29 has been refused sterilisation four times. Helen Kara, now aged 50, was sterilised aged 30 and has never regretted it.
What Plaid Cymru is doing to get more women elected on May 7th.
Joanne Mjadzelics, ex-lover of convicted paedophile Ian Watkins talks about meeting the Lostprophets singer and how she tried to bring him to justice.
Presenter: Jenni Murray
Producer: Rebecca Myatt.
Chapters
Women and Jobseeker's Allowance

Duration: 06:42

Eartha Kitt

Duration: 05:34

Sterilisation in your 20s

Duration: 06:47

Plaid Cymru

Duration: 06:47

Joanne Mjadzelics

Duration: 12:28

Women and Jobseeker's Allowance

An independent inquiry into the impact of changes in welfare benefits on women is published today. Jenni Murray speaks to Amanda Ariss, Chief Executive of the Equality and Diversity Forum who chaired the inquiry.  

Eartha Kitt

From the Woman's Hour archive, legendary actress Eartha Kitt speaks to Barbara McDonald about relationships, how she broke into acting and her 'sexy feline' image.

Sterilisation in your 20s

Should a woman in her 20s be offered a sterilisation on the NHS if she has decided that she never wants children?  Holly Brockwell, 29, has been refused sterilisation four times since she first asked her GP for it, aged 26. Helen Kara now 50 was sterilised aged 32 and has never regretted it. Susanna Starling thinks that the NHS is right to discourage sterilisation in young women. NHS guidelines leave the ultimate decision on whether or not to grant a non-medically necessary sterilisation up to the discretion of the surgeon responsible, but is their general reluctance to perform them on young women justified?


Plaid Cymru

 At the moment, just over a fifth of MPs are women – but what are the chances women will be better represented after the General Election? We've been looking at the efforts of the political parties in Great Britain to get more women to stand. Plaid Cymru currently has three male MPs – but over a third of its members who sit in the National Assembly for Wales are women. We hear about what Plaid Cymru has been doing to get women elected to Westminster.   

Joanne Mjadzelics

On 14th January this year, Joanne Mjadzelics, an ex-lover of paedophile Lostprophets singer Ian Watkins was cleared of child sex abuse image offences.  She had been charged on seven counts and was found not guilty of all of them.  Ian Watkins, however, was found guilty of child sex offence charges and is now serving 35 years in prison. Mjadzelics had become aware of Watkins' crimes and wanted him stopped.  She went to the police with her evidence, but they failed to act for four years.  Jenni asks her what it is like to be accused of a terrible crime, when you are innocent.  

www.nspcc.org.uk/what-you-can-do/report-abuse/

www.thesurvivorstrust.org/national-helplines/

Credits

| Role | Contributor |
| --- | --- |
| Presenter | Jenni Murray |
| Producer | Rebecca Myatt |
| Interviewed Guest | Amanda Ariss |
| Interviewed Guest | Eartha Kitt |
| Interviewed Guest | Liz Saville-Roberts |
| Interviewed Guest | Nerys Evans |
| Interviewed Guest | Susan Starling |
| Interviewed Guest | Holly Brockwell |
| Interviewed Guest | Helen Kara |
| Interviewed Guest | Joanne Mjadzelics |