Main content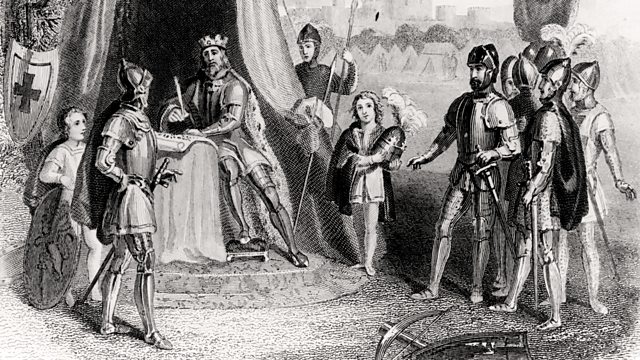 Magna Carta 800 Years On
How much of today's law can really be found in Magna Carta, and to what extent are the freedoms enshrined in the document now under threat? Presented by Joshua Rozenberg.
This year, 2015, marks the 800th anniversary of the signing of Magna Carta, a legal document often seen as the cornerstone of British freedoms.
The anniversary is being celebrated by the British Library with an exhibition that brings together the four surviving copies of the "Great Charter" for the first time in 800 years. Two of these extraordinary mediaeval documents are permanently housed at the Library; the other two are normally kept in the cathedrals of Lincoln and Salisbury.
Law in Action is playing its own part in the celebrations with a special programme recorded at the British Library in which a distinguished panel will consider how much of our current law actually comes from Magna Carta; how much of its legacy is little more than myth; and to what extent the protections attributed to Magna Carta are under threat.
Joining presenter Joshua Rosenberg to discuss these matters are: Lord Judge, formerly the Lord Chief Justice of England and Wales; Richard Godden, for 25 years a partner at the law firm Linklaters; and Claire Breay, Head of Mediaeval Manuscripts at the British Library.
Last on
Broadcasts