Main content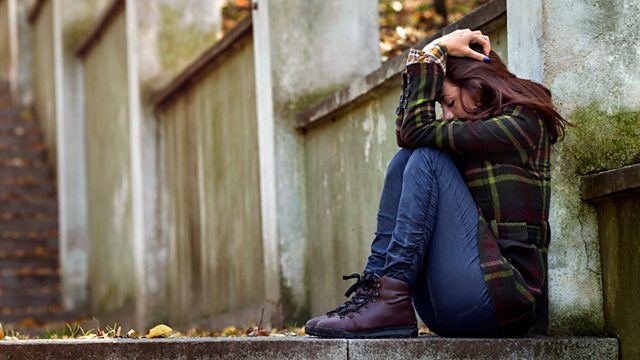 Self-Harm; Female Breadwinners; Automatic Subscriptions
Self-harm admissions to A&E rise as cuts to young people's mental health care deepen. Female breadwinners, and the consumer magazine Which? on its subscription sign-up policy.
You & Yours has been told that more young people are being admitted to hospital in England after self-harming, because spending has been reduced on the services that are designed to help them. Over the past five years, there's been a reduction in the amount of money being put into Child and Adolescent Mental Health Services (CAMHs) in England. The chair of the Association of Child Psychotherapists says that is putting a whole generation of young people at risk.
1 in 5 women in the UK now say they are the main household breadwinner. Winifred Robinson finds out how that is changing the way couples are managing their finances. Three women lift the lid on how they split the bills in their relationships.
And - "when did I sign up for that?" The consumer magazine Which? comes under the spotlight for failing to make it clear enough to customers that a trial month for £1, would lead to an automatic monthly subscription.
Presenter: Winifred Robinson
Producer: Natalie Donovan.
Chapters
CAMHS Crisis

More young people are being admitted to hospital in England after self-harming.

Duration: 08:35

Price Comparison Websites

Price Comparison websites fail to inform customers of cheapest deals over the phone.

Duration: 04:42

Women's Finances - Part 1

Study shows 1 in 5 women are main breadwinner now.

Duration: 02:56

Rolex Courier Fraud

A woman comes close to handing over an £11k rolex to courier fraud criminals

Duration: 07:47

Women's Finances- Part 2

Study shows 1 in 5 women are main breadwinner now.

Duration: 02:48

Dog Sales

Battersea Dog's Home launches a campaign to clamp down on unlicensed dog breeders.

Duration: 02:54

Women's Finances - Part 3

Study shows 1 in 5 women are main breadwinner now.

Duration: 02:48

Which? Subscription

Automatic subscription to Which? Magazine leaves listeners feeling tricked.

Duration: 05:11