Main content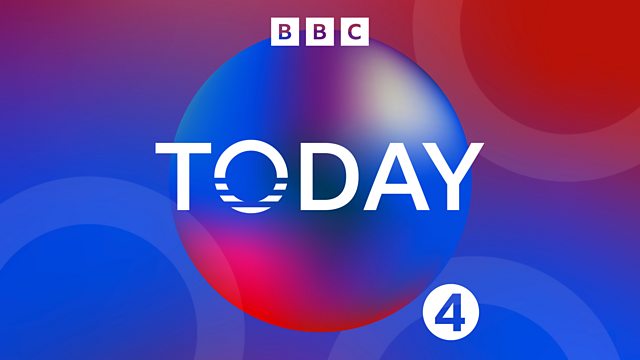 02/02/2015
Morning news and current affairs. Including Sports Desk, Weather and Thought for the Day.
Last on
Today's running order
0650
More than 100 NHS organisations are today backing a campaign to improve patient care started by a terminally ill doctor. After experiencing first-hand how impersonal care can become Dr Kate Granger launched a campaign to improve patient care.  Dr Granger started a twitter feed called "Hello my name is…" in order to get medical staff to get back to basics. We speak to Dr Kate Granger.
0710
David Cameron will announce new measures today which could force up to 3,500 schools to convert to academies if they are judged by inspectors to be 'requiring improvement'. It represents a speeding up of existing coalition government policy which currently means only schools judged 'inadequate' can be forced to convert into sponsored academies. Nick Gibb MP is minister for school reform.
0715
Egypt has freed and deported the Al Jazeera journalist, Peter Greste, who was convicted of colluding with the Muslim Brotherhood. Mr Greste, a former BBC correspondent, has flown to Cyprus, from where he's expected to travel on to his native Australia. Al Jazeera has welcomed the move but demanded the release of Peter Greste's two colleagues, Mohamed Fahmy and Baher Mohamed. Amr El Deeb is lawyer for Peter Greste and Baher Mohamed.
0720
There's only one place in the country in which voters know what it is like to vote for, and get a Green party in charge. Brighton on the south coast has the first Green MP to sit at Westminster, and its first Green council, albeit a minority led administration. Our chief correspondent Matthew Price reports.
0735
In the fight against the Islamic State, few battles have been watched as closely as that for the Syrian town of Kobane. And after four months of fighting, by Syrian and Iraqi Kurds, IS have retreated. Our Middle East correspondent Quentin Sommerville is the first western broadcast journalist to get into the town.
0740
A book by journalist Catherine Mayer about Prince Charles has made newspaper headlines around the world. 'Charles: The Heart Of A King' has been serialised in the Times newspaper. To write this biography, Catherine Mayer had access to Prince Charles, his friends, his staff and his critics although Clarence House has distanced itself from the book telling the BBC the book was not authorised. We speak to the author Catherine Mayer.
0750
Ed Balls is re-announcing a commitment that Labour will deliver the biggest devolution of economic power and funding to England's city and county regions for generations, should it come to power. £30 billion of funding will be devolve over five years to all regions of England, including funding for housing, transport, business support, employment and adult skills. Ed Balls is shadow chancellor.
0810
Egypt has freed and deported the Al Jazeera journalist, Peter Greste, who was convicted of colluding with the Muslim Brotherhood (see 0715). Al Jazeera has welcomed the move but demanded the release of Peter Greste's two colleagues, Mohamed Fahmy and Baher Mohamed. Egyptian presidential sources say Mohamed Fahmy, a dual national, will be deported to Canada once his Egyptian nationality is cancelled. The three men were sentenced following a much-criticised trial. Heather Allan is head of Newsgathering for Al-Jazeera. Jeremy Bowen is the BBC's Middle East editor.
0820
We're looking at 100 constituencies in 100 days in the run up to the election. Today we've chosen to focus on the Green Party vote and chief correspondent Matthew Price is in one Green target seat, Norwich South. They say they are fighting for a more equal world that is more balanced. Caroline Lucas is the Green MP for Brighton Pavilion and a former leader of the party.
0825
A mystery is going on show at the Fitzwilliam Museum in Cambridge. A pair of renaissance bronzes, about a metre high, showing two men, nude, riding panthers. The museum has had them for four years and has spent a great deal of time try to establish the identity of the sculptor. It says it's now "fairly positive" that it's Michelangelo. When they go on display tomorrow they're inviting art historians and anyone with knowledge of him to help to put it beyond doubt. Dr Victoria Avery is the Keeper of Applied Arts at the Fitzwilliam Museum at Cambridge University.
0835
Syriza's finance minister Yanis Varoufakis will be in London to meet George Osborne today as he looks to renegotiate the terms of the Greek bailout. It's the latest stop on his trip around Europe meeting various leaders. Germany has ruled out any new debt cancellation as Greece deal with a debt equivalent to 175% of GDP. Kenneth Rogoff is professor of Economics at Harvard University.
0840
The prime minister is speeding up the conversion of schools in England to academies, outside local government control. If they're judged by inspectors to be "requiring improvement" they could be forced to convert to academy status. At the moment only schools judged "inadequate" can be compelled to become academies. David Laws is the minister of state for schools and education.
0845
The first large scale vaccine trial against Ebola is taking place in one of the countries worst hit by the usually deadly disease, the West African state of Liberia. Because of the grave threat to international health the virus poses, vaccines that would normally take up to ten years to develop have been got ready in just two. The BBC's International Development Correspondent Mark Doyle reports from Liberia.
0855
The Labour Deputy leader Harriet Harman is to revive the grand tradition of the election battle bus.  With Labour's women and equalities spokesperson Gloria del Piero she'll tour the country in a bid to reach female voters. The battle bus, meant as a way of giving journalists access to the party leader, used to be a stalwart of the election campaign, but fell out of favour when Tony Blair parked his in 2005. Jonathan Collet was Michael Howard's press secretary during the 2005 campaign. Mary-Ann Sieghart is a journalist and political commentator who spent days on various battle buses from 1987 to 2005.

All subject to change.
Broadcast