Main content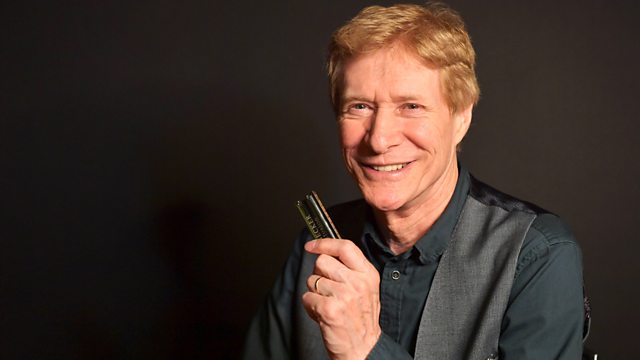 Smile and Get On Down
The best in rhythm and blues ranging from the contemporary sounds of Matt Woosey and Johnny Winter to the traditional blues of Kansas Joe and Leadbelly.
Last on
Music Played
Jeff Beck and Chrissie Hynde

Mystery Train

Good Rockin' Tonight – The Legacy of Sun Records.
SIRE 31165-2.

Johnny Winter with Paul Nelson

Killing Floor

Robbie McIntosh

Turn Up For The Books

Turn Up For The Books.
Robbie McIntosh.

Jazz Gillum

Key To The Highway

A Rhythm and Blues Chronology Vol. 1: 1940-41.
Rhythm and Blues Records RANDB 030.

Kansas Joe and Memphis Minnie

When The Levee Breaks

The Roots Of Led Zeppellin.
Properbox 149.

Matt Woosey

Same Old Blues

Wildest Dreams.
Robar Music Records RMRCD 0008.

Dom and the Ikos

Smile And Get On Down

Dom and the Ikos.
Hambone Recordings HAMBONE 001.

Obrey Wilson

Getting Down With You

Hard To Explain.
BGP CDBGPD 285.

Ray Agee

It's Hard To Explain

Hard To Explain.
BGP CDBGPD 285.

Leadbelly and the Golden Gate Quartet

Pick A Bale Of Cotton

America – Music From The New World.
Chant Du Monde CDM 214.

Charlie Wood

Tipitina

Lush Life.
Archer 3319372.

Sugar Ray and the Bluetones

Here We Go

Living Tear To Tear.
Severn CD 0063.
Broadcast