Main content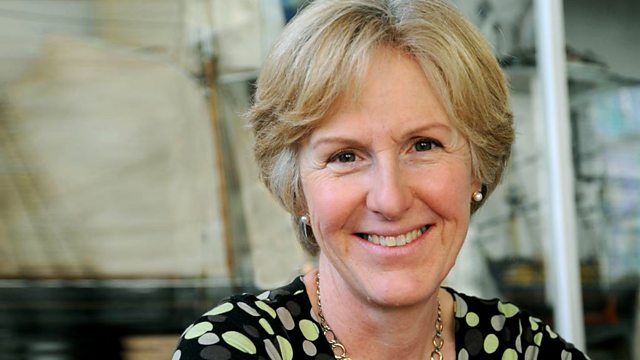 Royal Concertgebouw Orchestra under Riccardo Chailly
Catriona Young's selection includes Riccardo Chailly conducting the Royal Concertgebouw Orchestra in music by Wagner, Keuris, Tchaikovsky and Bernstein.
Catriona Young presents a programme given by the Royal Concertgebouw Orchestra conducted by Riccardo Chailly, including Tristan Keuris's Organ Concerto, Tchaikovsky's 1st Symphony and Bernstein's Serenade.
1:01 AM
Wagner, Richard [1813 - 1883]
Prologue: Dawn music & Siegfried's Rhine journey from Götterdämmerung
Royal Concertgebouw Orchestra, Riccardo Chailly (conductor)
1:14 AM
Keuris, Tristan (1946 - 1996)
Concerto for Organ and Orchestra
Leo van Doeselaar (organ), Royal Concertgebouw Orchestra, Riccardo Chailly (conductor)
1:36 AM
Tchaikovsky, Peter Ilyich Tchaikovsky (1840 - 1893)
Symphony no. 1 in G minor Op.13 (Winter daydreams)
Royal Concertgebouw Orchestra, Riccardo Chailly (conductor)
2:21 AM
Bernstein, Leonard [1918-1990]
Serenade for violin, string orch, harp and percussion
Jaap van Zweden (violin), Royal Concertgebouw Orchestra, Riccardo Chailly (conductor)
2:51 AM
Sweelinck, Jan Pieterszoon (1562-1621)
Psalm 23 from 5 Psalms of David (1604)
Netherlands Chamber Choir, Philippe Herreweghe (conductor)
3:01 AM
Mozart, Wolfgang Amadeus [1756-1791]
Serenade in E flat major K.375 vers. for wind octet
Diamond Ensemble
3:24 AM
Chausson, Ernest (1855-1899)
Pavane & Forlane - from 'Quelques Danses' (Op.26) (1896)
Bengt Ake-Lundin (piano)
3:34 AM
Respighi, Ottorino (1879-1936)
Rossiniana
West Australia Symphony Orchestra, Jorge Mester (conductor)
4:01 AM
Paganini, Nicolò (1782-1840)
Sonata for violin and guitar No.3 in C major from Centone di sonate (Op.64)
Andrea Sestakova (violin), Alois Mensik (guitar)
4:06 AM
Trad. Hungarian
Dances from the Löcse Virginal Book
Camerata Hungarica, László Czidra (conductor)
4:09 AM
Schubert, Franz (1797-1828) transcr Liszt, Franz
Ständchen arr. for piano -- from Schwanengesang (D. 957)
Simon Trpceski (piano)
4:16 AM
Brahms, Johannes (1833-1897)
25 Variations and fugue on a theme by G F Handel for piano (Op.24)
Simon Trpceski (piano)
4:42 AM
Handel, Georg Frideric (1685-1759)
Caesar's aria: 'Va tacito e nascosto' (from 'Giulio Cesare in Egitto', Act 1 Sc.9)
Graham Pushee (countertenor), Australian Brandenburg Orchestra, Paul Dyer (artistic director)
4:49 AM
Strauss, Johann II (1825-1899)
An der schonen, blauen Donau - waltz for orchestra with chorus ad lib. (Op.314)
BBC Philharmonic, Vassily Sinaisky (conductor)
5:01 AM
Rossini, Gioacchino (1792-1868)
Overture - La Gazza ladra (The Thieving Magpie)
Oslo Philharmonic, Nello Santi (conductor)
5:12 AM
Grainger, Percy (1882-1961)
To a Nordic Princess
Leslie Howard (piano)
5:19 AM
Purcell, Henry (1659-1695)
The Duke of Gloucester's trumpet suite
Crispian Steele-Perkins (trumpet), The King's Consort, Robert King (director)
5:30 AM
Wolf, Hugo (1860-1903)
Italian serenade for string quartet
Bartók Quartet
5:38 AM
Dvorák, Antonín (1841-1904)
Prague Waltzes (Prazske valciky) (B.99)
Slovak Radio Symphony Orchestra Bratislava, Stefan Róbl (conductor)
5:46 AM
Tormis, Veljo (b. 1930)
Sügismaastikud (Autumn Landscapes)
Norwegian Soloists' Choir, Grete Helgerod (conductor)
5:56 AM
Beethoven, Ludwig van (1770-1827)
Piano Sonata in F sharp (Op.78)
Ernst von Dohnányi (1877-1960) (piano)
6:06 AM
Dohnányi, Erno (1877-1960)
Symphonic Minutes (Op.36)
Hungarian Radio Orchestra, Tamás Vásáry (conductor)
6:20 AM
Haydn, Joseph [1732-1809]
Divertimento for 2 flutes and cello (H.4.1) in C major "London trio" no.1
Les Ambassadeurs
6:30 AM
Britten, Benjamin [1913-1976]
Variations on a theme by Frank Bridge (Op.10)
Sofia Soloists Chamber Ensemble, Plamen Djourov (conductor)
6:54 AM
Daquin, Louis-Claude [1694-1772]
Rondeaux - Les Enchainements harmonieux
Colin Tilney (harpsichord).