Main content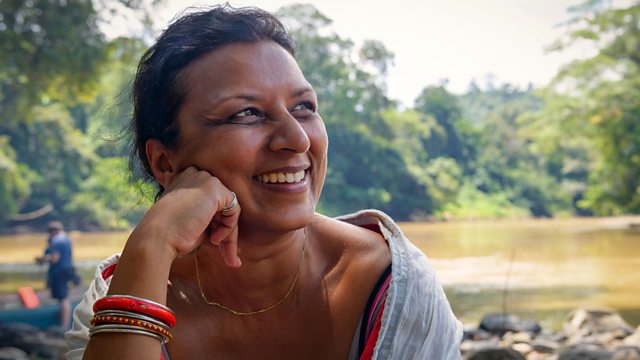 Lopa Kothari - Quarteto Fuego in Session, BBC Introducing
Lopa Kothari presents new music from around the world, plus a live session with Argentina's Quarteto Fuego and Jesus Hidalgo and a feature on the BBC Introducing scheme.
Lopa Kothari with tracks from across the globe, plus a live session with Argentina's Quarteto Fuego and Jesus Hidalgo, plus BBC Introducing comes to World on 3.
Quarteto Fuego, Argentina's 'Fire Quartet', consists of four young players bringing a contemporary approach to tango - bandoneon player Clemente Carrascal, violinist Christine Brebes, pianist Matias Feigin and bass player Facundo Benavidez. Singer Jesus Hildago has become something of a national icon in Argentina, having sung a version of their national anthem with Mercedes Sosa in 2008. They are currently performing with the Tango Fire Company at the Peacock Theatre in London.
BBC Introducing, the BBC's new talent scheme which gives undiscovered and unsigned music artists a platform, will for the first time feature world music in 2015, through working with World on 3. Lopa Kothari writes:
"Are you a brilliant Turkish saz player living in London? Or maybe a fine traditional Sufi singer in Birmingham? Perhaps you have a whole new take on folk roots music? You might be famous in your own community, but how do you get heard beyond that? The answer could be the BBC Introducing Uploader. Since 2007 BBC Introducing has done a great job of picking up and promoting new talent across the UK, well supported by both BBC local and BBC network stations. But not all music fits into the music policy of the national stations. So this is where World on 3 comes in. The World on 3 team will listen to every submission. If we like what you upload, you could hear it being played on the programme. We might even ask you to come in and play live on air. And who knows, there may be a chance to play on the BBC stage at Womad, the most prestigious world music festival around.
If BBC Introducing had been around in my day this is just the thing that would have given me and my band a chance to be heard across the UK and who knows maybe all over the World! So, go on, upload your stuff to BBC Introducing and open up your music to a whole new world of possibilities.".
Seven pioneering figures in world music
BBC Introducing on World on 3