Main content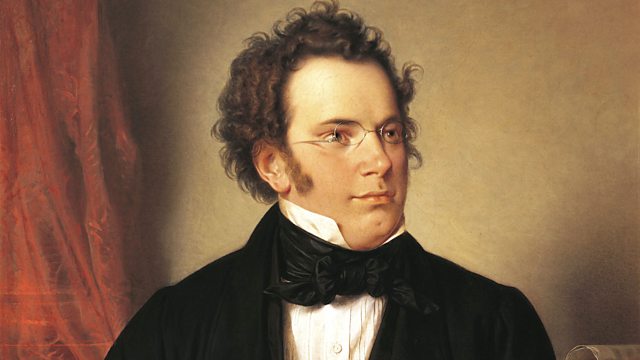 Donald Macleod introduces two chamber pieces Schubert wrote with some of his musician friends in mind and a selection of songs from his bleak song cycle Winterreise.
As Schubert's reputation grew, so too did respect for his music amongst the professional musicians of Vienna. Schubert wrote two chamber works with some of these musician friends in mind - a virtuosic piece for violin and piano, and a delightfully lyrical piano trio. Donald Macleod introduces both works plus an excerpt from his bleakly beautiful song-cycle 'Winterreise'.
An die Laute
Bryn Terfel (baritone)
Malcolm Martineau (piano)
Polonaise in D minor D824 no.1
Anthony Goldstone, Caroline Clemmow (piano)
Rondo in B minor, D895
Alina Ibragimova (violin)
Cédric Tiberghien (piano)
Ständchen D920
Birgit Remmert (alto)
RIAS Chamber Choir
Director, Marcus Creed
Winterreise D911 (Excerpt)
Dietrich Fischer-Dieskau (baritone)
Jörg Demus (piano)
Piano Trio No.1 in B flat, D898 (final mvt)
Florestan Trio.