Main content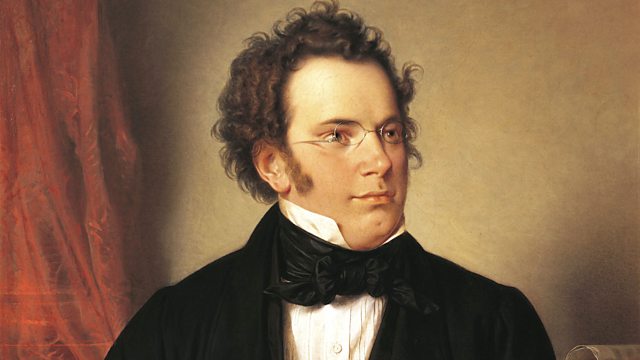 Donald Macleod introduces music inspired by a princess and a symphony born in the stirring scenery of upper Austria. Plus one of Schubert's finest quartets.
Schubert never married but during his short life fell in love with several, mostly unattainable, women. In the summer of 1824 Schubert formed a passion bordering on the obsessive for Caroline Esterhazy who was thought to be the inspiration behind all Schubert's future works. The following year it was the spectacular scenery of Upper Austria which formed the creative impulse behind what came to be regarded as his greatest symphonic achievement. Donald Macleod introduces part of the symphony, plus a song-setting of words by the hugely popular Scottish novelist of the day - Sir Walter Scott, a set of variations for piano duo written for Caroline Esterhazy and the turbulent final movement from one of his best-loved quartets, written at a time of deep depression.
2 Ländler, D618
Christoph Eschenbach and Justus Franz (piano)
8 Variations in A flat, D813
Alexandre Tharaud, Zhu Xiao-Mei (piano)
String Quartet No.14 in D minor, D810, 'Death and the Maiden' (4th mvt)
Belcea Quartet
Ellens Gesang I, D837
Marie McLaughlin (soprano)
Graham Johnson (piano)
Symphony No.9 in C, D944, 'Great' (3rd mvt)
Berlin Philharmonic Orchestra
Conductor, Simon Rattle.