Main content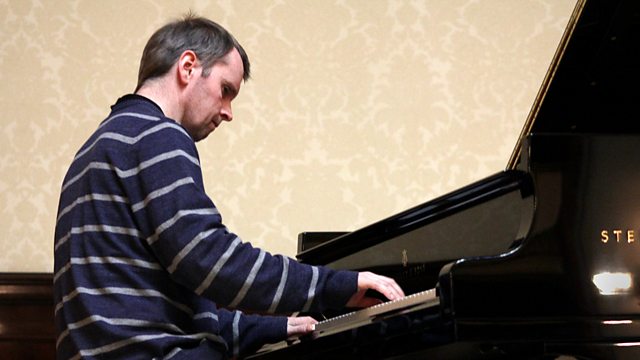 Wigmore Hall Mondays: Steven Osborne
Live from the Wigmore Hall in London, Sara Mohr-Pietsch presents a piano recital by Steven Osborne. Rachmaninov: Etudes-tableaux (excerpts). Mussorgsky: Pictures at an Exhibition.
Award-winning Scottish pianist Steven Osborne takes the visual arts as his theme for a programme of Russian music.
He begins with a selection from Rachmaninov's "Études-tableaux" , picture pieces, although these are not not based on any specific works of art. And then we hear Mussorgsky's "Pictures at an Exhibition", based on paintings and drawings by the Russian architect and artist Viktor Hartmann, including the famous "Great Gate of Kiev".
Presented by Sara Mohr-Pietsch.