Main content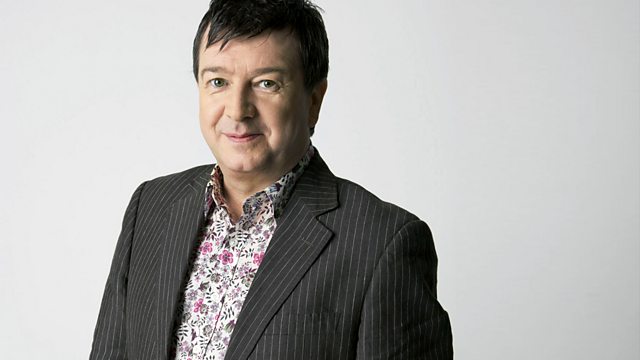 Monday - Sarah Walker with Stuart Maconie
With Sarah Walker. Includes Five Reasons to Love Beecham Lollipops; Musical Challenge; Artist of the Week: flautist James Galway; Sarah's Essential Choice: Beethoven: Symphony No 3.
With Sarah Walker and her guest, the author and presenter Stuart Maconie.
9am
A selection of music including '5 Reasons to Love... Beecham Lollipops'. Throughout the week Sarah offers a selection of the British conductor Sir Thomas Beecham's lighter pieces which he offered as encores; pieces such as Berlioz's Ballet des Sylphes and Saint-Saëns's Bacchanale from Samson and Delilah, which he felt had more to offer than many other larger scale 'serious' classical works.
9.30am
Take part in our daily musical challenge and identify the place associated with a well-known work.
10am
Sarah's guest this week is Stuart Maconie. A TV and radio presenter, journalist, columnist and author, Stuart is one of the UK's best-selling travel writers, co-hosts the Radcliffe and Maconie Show and presents The Freak Zone and The Freakier Zone on 6Music. Stuart will be sharing his favourite classical music every day at 10am.
10.30am
This week Sarah features recordings by the flautist James Galway, who established an international solo career after playing with orchestras such as the London Symphony Orchestra and the Berlin Philharmonic. We'll hear him in classics of the flute repertoire including Mozart's Concerto for Flute and Harp, K.299, Debussy's L'Après-midi d'un faune, Vivaldi's Il Gardellino concerto, as well as in chamber music by Nielsen and Poulenc.
11am
Today's Essential Choice is taken from the Building a Library recommendation from last Saturday's CD Review.
Beethoven
Symphony No.3 'Eroica'.
Music Played
5 Reasons to Love Beecham Lollipops

Stuart Maconie's Choice No. 1

Stuart Maconie's Choice No. 2

Artist of the Week: James Galway

Essential Choice
Mapping the Music
Answer: Westminster
The music played:
Farnon
The Westminster Waltz (In Town Tonight)
The New London Orchestra
Ronald Corp (conductor)
HYPERION