Main content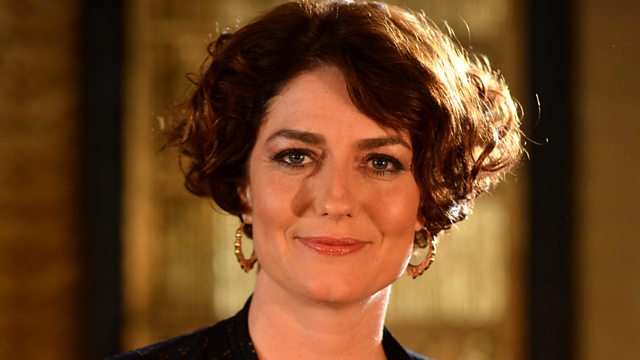 1915
A sequence of texts and music produced under the shadow of war, with readings by Anna Chancellor and Malcolm Storry. Including Kipling, Wharton, Kafka, Lawrence and Wodehouse.
Anna Chancellor and Malcolm Storry read from literary names including Edith Wharton, Franz Kafka, D. H. Lawrence, P. G. Wodehouse and John Buchan who all published in 1915. For some the war is a vital subject, for others, it's a background presence - and for many, their work shows no hint of the conflict unfolding in Europe and beyond. The music includes Delius, Barber, Bessie Smith and an archive recording of Elgar conducting his own work Polonia Op 76.
Producer Mohini Patel.
Music Played
Timings (where shown) are from the start of the programme in hours and minutes
DH Lawrence

Excerpt from The Rainbow by read by Anna Chancellor

Ford Madox Ford

Excerpt from The Good Soldier read by Malcolm Storry

Virginia Woolf

Excerpt from The Voyage Out read by Anna Chancellor

P. G. Wodehouse

Excerpt from Young Gussie read by Anna Chancellor and Malcolm Storry

Edith Wharton

Excerpt from In Argonne read by Anna Chancellor

John Buchan

Excerpt from 39 Steps read by Malcolm Storry

Katherine Mansfield

Excerpt from Spring Pictures read by Anna Chancellor

Franz Kafka

Excerpt from The Metamorphosis read by Malcolm Storry

Sir Arthur Conan Doyle

Excerpt from The Valley of Fear read by Malcolm Storry

Edith Sitwell

Excerpt from The Mother read by Anna Chancellor

DH Lawrence

Excerpt from The Rainbow read by Anna Chancellor

Producer note

The year was of course dominated by the events of World War I but it

was also a remarkable year for literature and music. It was the year

D.H. Lawrence gave us The Rainbow; the year of Ford Madox Ford's The

Good Soldier; Kafka's Metamorphosis; Virginia Woolf's first novel The

Voyage Out; the year Jeeves and Wooster made their first appearance in

print; and Sir Arthur Conan Doyle wrote the fourth and final Sherlock

Holmes novel, The Valley of Fear.

During this year American novelist Edith Wharton was granted unique

access to life along the Western Front and produced an extraordinary

chronicle on the ravages of war in rural France a small collection of

essays.

And much-loved music of that year included the works of Elgar, Delius,

Mahler, Sibelius, Debussy, Mussorgsky, Hamish MacCunn, Frank Bridge,

Samuel Barber and the powerful voice blues singer Bessie Smith.




Producer - Mohini Patel