Main content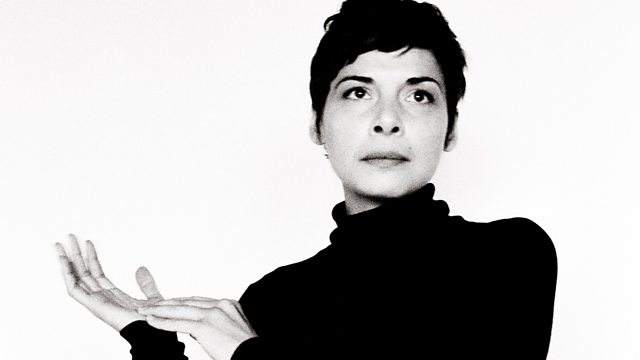 Melanie De Biasio at Studio 105
Claire Martin with a set played by vocalist and flautist Melanie De Biasio with her band in Paris at Studio 105, Radio France. With Dre Pallemaerts, Pascal Paulus and Pascal Mohy.
Claire Martin presents a concert set by Belgian vocalist/flautist Melanie De Biasio and her band recorded in Paris at Studio 105, Radio France. De Biasio is a graduate of the Conservatoire Royal de Bruxelles and with her group creates a stripped down sound, almost haunting at times, making dramatic use of space and dynamics.
Dubbed by the press as 'the Belgian Billie Holiday' 2014 was a breakthrough year for the artist.
She performed at Jamie Lavelle's Meltdown Festival at London's Southbank Centre, was the first Belgian artist to appear on the Jools Holland TV show and was announced the winner for Belgium at the 2015 European Border Breakers Awards (EBBA). One of her greatest champions is DJ Gilles Peterson, who has recently compiled an album 'No Deal - Remixed' due for release in February 2015.
Featured on today session are Dre Pallemaerts (drums), Pascal Paulus (clavinet, analogue synths), Pascal Mohy (piano) and Melanie De Biasio (vocals, flute). This session has been made available courtesy of the European Broadcasting Union.
Music Played
EBU recording, recorded in Paris at Studio 105, Radio France