Main content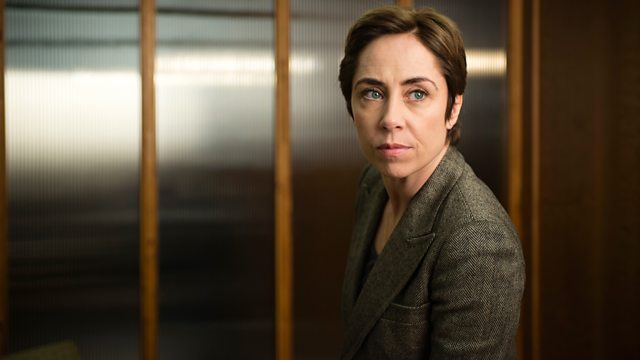 Sofie Grabol; Periods
Jane Garvey presents highlights from the Woman's Hour week, including Sofie Grabol on her new TV crime thriller Fortitude, and why there is such a taboo around discussing periods.
The Killing star Sofie Grabol talks about her new TV crime thriller Fortitude. The tennis player Heather Watson recently talked about 'girl things' after a disappointing performance at the Australian Open. Why is talking about menstruation openly still taboo?
Should juries be briefed on the myths about rape and sexual violence at the beginning of trails for sexual offences? Women have been persistently discriminated against in Saudi Arabia but now King Abdullah has died what is the situation facing women today?
Bryony Gordon and Laura Willoughby discuss the joys of a Dry January, and whether or not their abstinence from alcohol will continue year-round. More women in the over 50s age range are being used to advertise big brand cosmetics. So are we seeing a change in attitude towards age and beauty or is this just another cynical marketing ploy? And we have a performance by the award winning poet Sabrina Mahfouz.
Presented by Jane Garvey
Producer: Rabeka Nurmahomed
Editor: Jane Thurlow.
Sofie Gråbøl
Sofie Gråbøl, star of Danish detective drama The Killing, is back on TV in crime thriller Fortitude, playing the Governor of a small Arctic town. She talks to Jenni about filming in Iceland, taking on a marathon work load after surviving breast cancer, and whether we might see the return of Sarah Lund's and her famous jumper any time soon.
Fortitude begins on Sky Atlantic on Thursday 29 January at 9pm.
Menstruation
Does it damage women if they say that periods are a reason for poor performance? Recently tennis player Heather Watson said that 'girl things' were a factor in her crashing out of the Australian Open. Former tennis player Annabel Croft called periods 'the last taboo' and current UK Number 5, Tara Moore described having nightmares about getting her period before a major match. Why do many of us still feel so uncomfortable talking about periods that we use euphemisms to describe  them?  On the other hand if we talk too honestly about the effects our monthly cycle has on our professional and personal performance, are we doing ourselves a disservice?
Briefing Juries
The persistence of rape myths – such as that "real rape" only involves a stranger violently assaulting a woman, usually in an isolated place – is one reason often given to explain the UK's low conviction rate in sexual offence cases. Jenni speaks to Jill Saward, co-founder of 'Jurors Understanding Rape Is Essential Standard' (JURIES) campaign and Helen Reece, Professor in Law at the LSE, about whether mandatory briefings of juries on myths about rape and sexual violence at the beginning of trials for sexual offences should be introduced.
Women's rights in Saudi Arabia
When Saudi Arabia's King Abdullah died on Thursday, human rights campaigners criticised state leaders for paying condolences to a man who persistently discriminated against women. Journalist Mona Eltahawy spent her formative years growing up in Saudi Arabia. As Abdullah's successor, his half-brother Crown Prince Salman, vows to maintain the same approach in governing the country as his predecessor, she discusses the situation facing women in the country today. Jane is also joined by Abeer Mishkhas, journalist with Arabic newspaper al-Sharq al-Awsat.
Giving Up Drinking
Are you among the thousands of women who resolved to cut down or stop drinking for January?  Or perhaps you're among those who're hoping to give up the booze for good?  A new wave of clubs and websites is springing up to support the growing numbers of women who are worried about their alcohol intake, but how do they differ from Alcoholics Anonymous and can they really help? Jenni is joined by Bryony Gordon, a columnist for the Telegraph who wants not just a dry January but a dry life, and Laura Willoughby, co-founder of Club Soda a campaign group for men and women who want to drink less. 
Grey Pound
We're seeing more over 50s faces in advertising. Joan Didion, Jessica Lange and Yasmina Rossi have all recently signed deals to become the faces of big brands. Is this a cynical marketing ploy or symptomatic of a change in attitude to age and beauty? Jenni is joined by Comedian
 Tiff Stevenson, 
Tim Pethick
,
 Saga Publishing, and former model and writer 
Sandra Howard.
Sabrina Mahfouz
Award winning poet and playwright 
Sabrina Mafhouz
joins Jenni to perform live and reveal what made her move into the arts, away from the more formal world of the civil service; her expanding repertoire of written work and why inspiring others to write and perform their poetry is so important to her.
Credits
| Role | Contributor |
| --- | --- |
| Presenter | Jane Garvey |
| Producer | Rabeka Nurmahomed |
| Editor | Jane Thurlow |
| Interviewed Guest | Sofie Grabol |
| Interviewed Guest | Chella Quint |
| Interviewed Guest | Sally Watson |
| Interviewed Guest | Helen Reece |
| Interviewed Guest | Jill Saward |
| Interviewed Guest | Abeer Mishkhas |
| Interviewed Guest | Mona Eltahawy |
| Interviewed Guest | Bryony Gordon |
| Interviewed Guest | Laura Willoughby |
| Interviewed Guest | Tim Pethick |
| Interviewed Guest | Tiffany Stevenson |
| Interviewed Guest | Sandra Howard |
| Performer | Sabrina Mahfouz |