Main content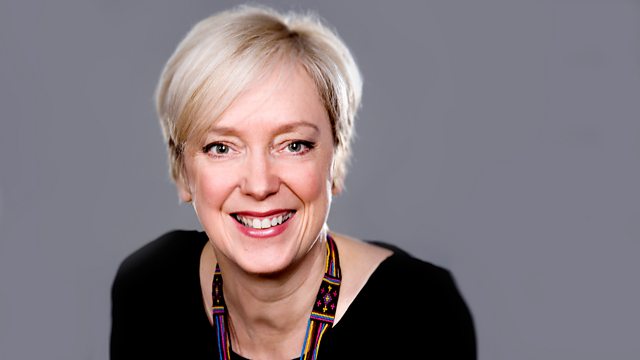 Amelia Curran in session, plus author James MacManus
Canadian singer-songwriter Amelia Curran performs live ahead of Celtic Connections, plus author James MacManus discusses writing fiction about Churchill and Roosevelt.
Canadian singer-songwriter Amelia Curran plays live head of her Celtic Connections gig.
The best arias in the world performed live by the stars of Scottish Opera as they pack their bags for their forthcoming Opera Highlights tour.
Last month's bin lorry crash in busy pre-Christmas Glasgow has inspired two recordings of tributes to the city and its people. We talk to the creators of Mother Glasgow and Glasgow, Your Heart Is Made Of Gold.
This month it's fifty years since Winston Churchill died; author James MacManus joins us to discuss turning the very real figures of Churchill and Roosevelt into fiction in his new novel, Sleep in Peace Tonight, set during the Blitz.
We revisit the current inquiry into the film and television industry in Scotland as Creative Scotland and other public bodies answer last week's criticisms from industry experts.
Chapters
Mother Glasgow

Ross Gunning and Tom Urie: Paying tribute to Glasgow after the Glasgow bin lorry tragedy.

Helen Macdonald

Janice speaks with Costa Book of the Year award-winner Helen Macdonald

James McManus

James McManus discusses his new book: Sleep in Peace Tonight.

Scottish Opera Highlights Tour

Sioned Gwen Davies and Sam Furness discuss the new opera tour.

Creative Scotland Commitee

An update on the commons enquiry

Amelia Curran

Conversation and music from Canadian folk songstress.