Main content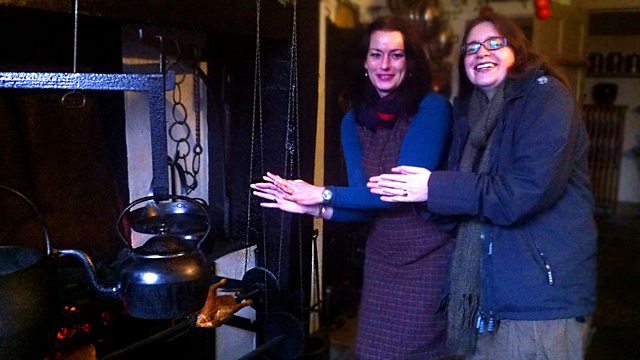 The Secret Sex Life of Robert Burns
Keara Murphy investigates the lives of the mothers of Robert Burns's illegitimate children. The women were all servants and several featured in some of his poems.
Or maybe we should say the least secret sex life in Scottish History ever! Nobody's sex life has been picked over quite so much as our national poet's, yet even so there are shadowy relationships where biographers struggle to piece together what happened to mothers and babies. Besides the children he legitimised by his marriage to Jean Armour, Burns had three known illegitimate children at least and a possible fourth. All were the products of liaisons with servant girls of one sort or another. Under his own roof, as her effective boss, he got farm servant Elizabeth Paton pregnant with his first-born child Elizabeth - the subject of his moving poem 'A Welcome to my Love Begotten Daughter' - but the relationship was also the subject of much bawdier poems like 'The Fornicator'. While he's philandering as Sylvander with upper class Clarinda ( Mrs Agnes Maclehose), he can write to her but not make love to her, however her servant lass Jenny Clow who's carrying some of the steamy letters back and forward is another matter. He can't get the mistress so he has the maid - poor Jenny tries desperately to keep her baby after his birth and ends up dying destitute like a ruined heroine in a novel.
These are real lives where women find their reputations ruined and their lives changed through an encounter with Robert Burns. Why servants? What was his attitude to them? Did he treat lower class women in a way he'd never treat their social superiors? Did he love his illegitimate children? And how did he try to hush it up and keep it discreet at the time? Comedian Keara Murphy explores what Burns had to keep secret - as much as possible in his life - and wonders just what it was like to find yourself caught up in the secret sex life of Robert Burns?
Last on
Broadcast