Main content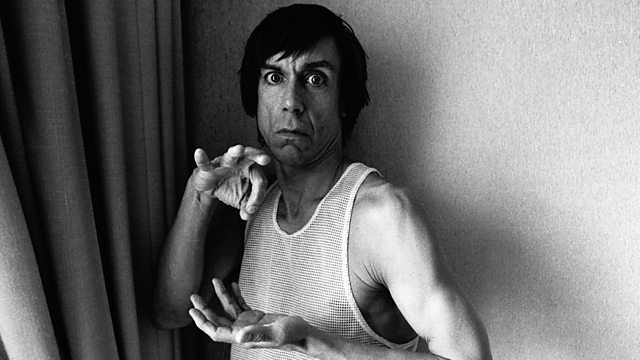 Marc Riley delves into the diverse, rich and rewarding BBC spoken word archive to unearth two interviews linked by a place - Berlin. David Bowie from 1977 and Iggy Pop from 1990.
The BBC's archive is justifiably and inarguably world-famous, but most of this attention and praise is showered on the riches contained within the Beeb's music archive - the life-changing Peel performances, seminal sessions from Jimi Hendrix, Led Zeppelin and David Bowie.
But these musical marvels risk over-shadowing another archive that's just as diverse, rich and rewarding - the BBC's spoken word, music archive.
As long as there have been pop stars, the BBC has spoken to them. Marc Riley and his trusty Time Machine - a rickety rust-bucket, back-firing jalopy - travel back through the years to visit the great and the good, the famous and the infamous, safely ensconced within the treasure trove of the BBC archive. Marc replays candid snapshots at crucial points in the careers of some of the biggest names in music.
In each episode, Marc lines up the Time Machine to travel to two different points in time and revisit two interviews with something in common - a person or place, a shared influence or ideology, a discovery, a misunderstanding.
In this first episode, the interviews share a geographic connection - Berlin. David Bowie, in conversation with Radio 1's Stuart Grundy from 1977, explains why the city was so good for his creativity. The second interview comes from 1990 when Iggy Pop spoke to Nicky Campbell about how he hooked up with Bowie and offered another perspective on their time together in Germany.
Produced by Ian Callaghan
A Smooth Operations production for BBC Radio 4.
More episodes
Previous
You are at the first episode