Main content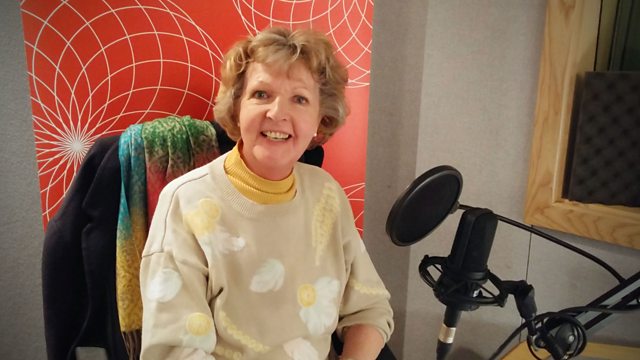 Monday - Rob Cowan with Penelope Keith
With Rob Cowan. Five Reasons to Love Chaconnes; Musical challenge; Artist of the Week: Sviatoslav Richter; Rob's Essential Choice: Bartok: Music for Strings, Percussion and Celesta.
With Rob Cowan and his guest, the actress Penelope Keith.
9am
A selection of music including '5 Reasons to Love... Chaconnes'. This fiery Spanish dance has inspired a wide range of works, which Rob explores throughout the week.
9.30am
Take part in our daily musical challenge: listen to the story and tell us what happens next.
10am
Rob's guest this week is the actress Penelope Keith. A celebrated actress of both stage and screen, Penelope is best known for her roles in the hugely popular sitcoms The Good Life and To The Manor Born. She will be sharing her favourite classical music every day at 10am.
10.30am
This week Rob features recordings by Sviatoslav Richter. Known for his stratospheric technique and fingers of steel, Richter's range of repertoire was vast: from Bach and Handel to Webern and Prokofiev, who dedicated his 9th Piano Sonata to the celebrated pianist. He played as many as 120 concerts a year, and despite his aversion to making records, his discography is among the largest of any pianist of his generation.
11am
Today's Essential Choice is taken from the Building a Library recommendation from last Saturday's CD Review.
Bartok
Music for Strings, Percussion and Celesta.
Music Played
5 reasons to love... chaconnes

artist of the week: sviatoslav richter

Penelope keith's choice no. 1

Penelope keith's choice no. 2

artist of the week: sviatoslav richter

The building a library recommendation from last saturday's cd review
Mystery Composer
Clues:
As well as being a composer, I was also an artist and produced more
than 300 works of art.
My older sister shared my passion for music, and her death in 1847 caused
me great distress; I died less than
six months after her.

By the age of 18 I had produced thirteen string symphonies, one full-scale symphony, several concertos, chamber music,
choral works and piano works, making me one of the most prolific child
prodigies of all time.
Answer: Mendelssohn