Main content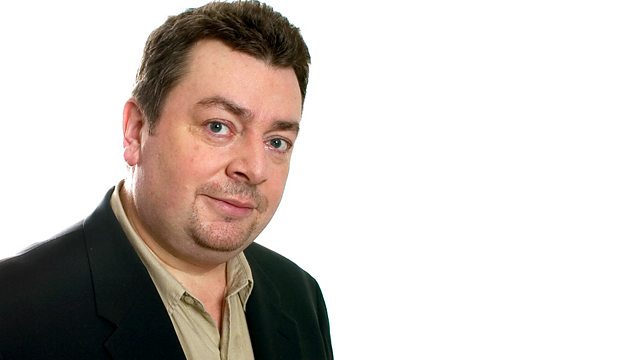 Can You Spot the Hidden Message?
What is subliminal advertising? David Aaronovitch investigates the mysterious birth of this modern myth and introduces a unique new BBC experiment to try it out.
What is subliminal advertising? David Aaronovitch investigates the mysterious birth of this modern myth - and introduces a unique new BBC experiment, conducted in collaboration with The Infinite Monkey Cage, to try it out.
Subliminal advertising was first tried out on the public in a cinema in New Jersey in 1956 - but no information about this was formally released for over a year.
And when the man behind the experiment finally went public, the mystery just deepened. James Vicary, a well-known 'motivational researcher', claimed amazing results for his new technique - but refused to reveal details, pleading a patent application.
He thought people would be pleased as his method would mean fewer ad breaks - but instead, he faced an explosion of panic and outrage. Subliminal advertising was damned as "a technique for a Goebbels".
And then a cinema trade paper, Motion Picture Daily, actually investigated the story - and it turned out that the manager of the cinema said the experiment hadn't really had any impact on sales...
In this programme, David Aaronovitch clears away much of the myth and misinformation surrounding Vicary and his strange experiment - and explores what science has to tell us about subliminal influence.
He talks to Professor Wolfgang Stroebe of the University of Utrecht in Holland, who explains how, in strict lab conditions, he has repeatedly made subliminal advertisng work.
But can his laboratory findings be transferred to a public venue?
To test this, David presents a unique new BBC experiment, developed and run by producer Phil Tinline under the guidance of Professor Stroebe.
In our test, almost 100 volunteers from the Infinite Monkey Cage audience are divided into a test group and a control group. Each group is shown the same three-minute clip - but only one contains subliminal flashes of the name of a drink brand.
Then the volunteers are offered a choice of two drinks - the drink brand, and a mineral water. But will the test group pick the subliminally advertised brand significantly more often than the control group?
To find out, listeners will need to stay with Radio 4. The results will be announced during the edition of the Infinite Monkey Cage that follows straight on from this programme...
With: Professor Charles Acland, Kelly Crandall, Professor Timothy Moore, Professor Wolfgang Stroebe
PRODUCER: PHIL TINLINE
NOTE: Prof Stroebe's research shows that subliminal messages are ineffective if the participants know about them. Participants in our experiment confirmed in writing that they understood and accepted that we could not divulge the full nature of this experiment, or what we were testing, until afterwards.
Last on
David Aaronovitch investigates subliminal advertising and sets an experiment to test it.

Brian Cox and Robin Ince reveal the results of our subliminal advertising experiment.
Broadcasts

Featured in...
Programmes about secret clubs, hidden messages, mischief and the cult of consumerism.