Main content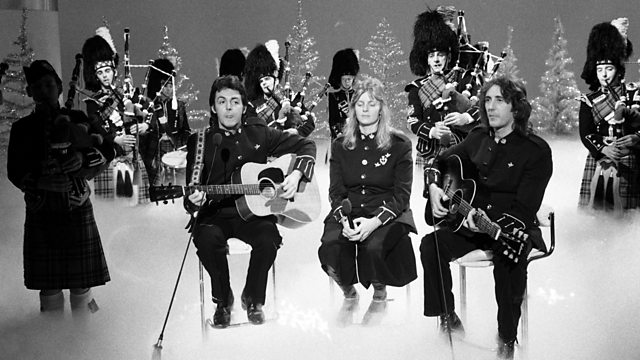 Director's Cut
Johnnie Walker tells the story of how Paul McCartney followed being in the most popular group of all time by leading another global sensation. Includes exclusive interview material.
The story of how one man took on the seemingly impossible task of following his work in the most popular group of all time, and emerged as the leader of another multi-million-selling global sensation. What Paul McCartney did next after the Beatles was to retreat to Scotland, reshape his life and career, become a solo star and then form one of the biggest bands of the decade, Wings.
Johnnie Walker presents some sounds of the '70s with a difference, richly illustrated with world exclusive interview material. This one-hour version of 'What Macca Did Next' will be followed in Radio 2's New Year programming by a two-hour "director's cut" featuring further rare material.
When the Beatles split, Paul became a family man and, ably abetted by his wife Linda, went into a period of experimentation with the superb 'McCartney' and 'Ram' albums. But it wasn't long before he was missing the vibe of a band, and that's where Wings first took flight and became the real-life band on the run.
This programme is based around a brand new, never-before-heard McCartney interview, and other rare audio material, all full of vivid recollections and poignant stories. It comes as two more albums in Paul's 1970s catalogue are given the deluxe reissue treatment, 1975's 'Venus and Mars' and the follow-up released only ten months later, 'At The Speed Of Sound.'
The narrative extends through the entire ten-year period, as a celebration of a group that, for many pop fans growing up in the 1970s, were more relevant than the Beatles themselves. It describes how they came to life with 'Wild Life' in 1971 and - since their "Wingspan" covered the whole of the 1970s, until their last album 'Back To The Egg' in 1979 - sets their story within the context of the decade itself, with a new interview with Wings' Denny Laine and unheard insight from designer Aubrey Powell of Hipgnosis and engineer Alan O'Duffy.