Main content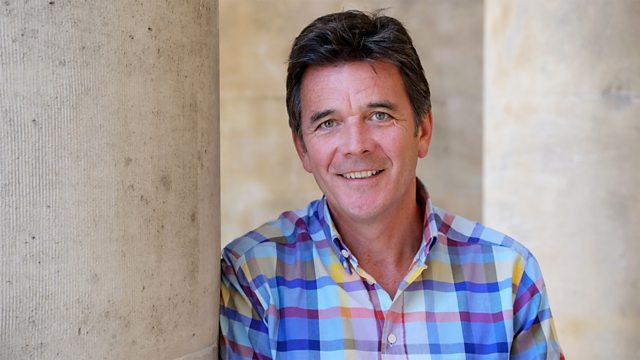 Mutant Flu, Weight-Loss Surgery, Young Men and Body Image, CVID, Dental Check-ups, Doctors' Example, Dry January Findings
Dr Mark Porter on mutant flu, cuts to NHS weight-loss surgery, the quest of young men for six-packs and big guns, and whether 'dry January' can really improve your health.
Mark investigates reports that the UK faces an epidemic of "mutant flu".
Just a month after NICE calls for more weight loss operations to be done, there are proposals to slash the amount hospitals are paid to do the procedures - a move that could see many hospitals stop offering the operation.
Six packs and big guns - there is growing concern about steroid abuse by young men on a quest for the perfect body.
And Dry January - Mark looks at the science behind going on the wagon for a month.
Programme Transcript - Inside Health
Downloaded from www.bbc.co.uk/radio4 
THE ATTACHED TRANSCRIPT WAS TYPED FROM A RECORDING AND NOT COPIED FROM AN ORIGINAL SCRIPT.  BECAUSE OF THE RISK OF MISHEARING AND THE DIFFICULTY IN SOME CASES OF IDENTIFYING INDIVIDUAL SPEAKERS, THE BBC CANNOT VOUCH FOR ITS COMPLETE ACCURACY.
INSIDE HEALTH
Programme 3.
TX:  20.01.15  2100-2130
PRESENTER:  MARK PORTER
PRODUCER:  ERIKA WRIGHT
Porter
Hello. Coming up on Inside Health today:  Six packs and big guns as young men come under pressure to look buff, an increasing number of them are turning to steroid abuse to help them achieve their goal.
Is there a shadow over the future of weight loss surgery? Inside Health has learnt that proposed cuts to the amount hospitals are paid to do the operations could see many stop offering weight loss surgery altogether. 
Dry January - just what are the benefits of giving up alcohol and spending a month on the wagon? I meet a team of researchers trying to find out - and the scale of their early findings might surprise you.
Moore
The results were very striking, in fact if you had a drug that did all this it would be a multi-billion pound market.
Porter
More from Professor Kevin Moore later.  But first another seasonal topic - influenza. The last two flu seasons have been mild, but there are signs that this year is going to be different. And reports in some headlines that we face an outbreak of a mutant strain and the last thing an already beleaguered NHS needs is a flu epidemic. Dr Margaret McCartney is in our Glasgow studio.  Margaret, is that we are facing?
McCartney
I don't know.  What we are facing, just now, is higher levels of flu compared with this time last year, so we've already peaked compared with the numbers of flu cases that we had at a peak last year and the year before.  So we've certainly got more flu on board, now at higher levels of flu - consultations from GPs and also admissions to hospital with flu than we were last year.  But we are nowhere near the level of the pandemic flu that we had swine flu in 2009.
Porter
Can we learn anything from what's happening in other countries?  There have been reports that the United States have been hit quite hard.
McCartney
Yeah that's right, there's widespread flu running right now across the USA.  We are seeing the same type of flu strains in the UK as they are.  And the problem with one of them is that one strain – H3N2, which America have got as well – it seems about a fifth of people who have that particular strain don't have the same effects from the vaccination as we would have expected, so the vaccination doesn't work quite so well.  And every year what you see is a little bit of change in the genetics, which is called a drift, but mainly you get some protection from the flu vaccination that you've had even if it doesn't fit exactly the same gene type as the flu that's coming.  What we don't want to happen is what's called a shift, when you get a big enormous change in the genes and most people don't have immunity, either through previous exposure or through vaccination to that particular new flu.  That's what happened in 2009 with swine flu, instead of a drift there was a shift.
Porter
So drift is okay, a shift is probably mutant flu but we're not quite there yet.
McCartney
Shift is more problematic I would say rather than the Daily Mail headline.
Porter
Looking forward now as to what's going happen over the next couple of months can we predict from where we are now whether it's going to be a good or a bad flu season?
McCartney
This is so interesting.  So there's two strands to this:  One is monitoring to find out what's happening just now and there's lots and lots of ways that Public Health England, authorities in Scotland and Wales, are trying to track what's happening just now.  But the next thing is can you work out what's going to happen next.  And it's fair to say that there's a huge amount of work being done to try and work out if there's a good way that you can predict what's going to happen and there's mathematicians, epidemiologists, social geographers, physicists, IT specialists – trying to work out if Twitter feeds or with Wikipedia look ups or with Google searches would somehow give you an impression of what's going to happen next.  And the bottom line is that some of them seem to be quite useful some of the time but most of them are not very useful because they're not highly predictable.  It only takes a small change in something happening to have a very big effect.  So, for example, it might be a little change in the way that children are getting flu or that children are spreading flu, that could end up spreading to grandparents or older people and have quite a big effect and it's very hard to predict what those small changes that might make big differences will be.
Porter
But at the moment, although we've got more flu than we had in the last couple of quiet years, we're not looking at a particularly bad season, as far as you're aware?
McCartney
Doesn't look so.  It just really hard to predict the future and I think everyone's keeping their eyes on all the flu monitoring and tracking things out there.  And there's, for example, the flu survey which is a crowd sourced, very interesting, project that's going on where people can register themselves online, tests – some of them will get swabs to test themselves for flu as well.  So there's lots and lots of work going on to try and work out can we get better data on what's going on.  I don't think we're looking at a pandemic flu season at all but who knows what the next few weeks will bring?
Porter
There has been some talk about using medication – Tamiflu – the antiviral, anti-flu drug, Tamiflu as prophylaxis, as a preventative treatment, for instance in care homes where flu can spread very rapidly.
McCartney
Yes and this is hugely controversial.  So there's two types of ways that you can use these drugs.  One is if someone actually has symptoms of flu and certainly I think that does go on in high risk groups, certainly in people who are hospitalised with flu.  But the other question is whether you should this for prophylaxis, in other words people who are feeling well, who don't have flu, but are in the same environment as such.  And one of the big controversies is that Public Health England and NICE recommend that people who are in care homes should have prophylaxis against flu if they're in an at risk group, which usually means being older in this circumstance, in order to try and prevent them from developing flu which someone else in their care home is thought to have.
Porter
So if there's an outbreak in their care home the rest of the residents would go on the drug to stop it spreading to them is the idea?
McCartney
That's the recommendation but it's also highly controversial because there's a lot of debate about whether or not the evidence for that is actually going to stand up to real life use.
Porter
And Margaret, looking at your practice in Glasgow, do you still have flu vaccine available for people who are eligible who may not have come forward yet?
McCartney
We have fridge fulls.
Porter
Thank you Margaret.
And if you would like to do your own flu tracking there are links to the surveillance reports Margaret was referring to on her blog. Visit the Inside Health page of the Radio 4 website for more details.
Just before Christmas the National Institute for Health and Care Excellence, NICE, lowered the threshold for offering weight loss surgery to obese people recently diagnosed with type 2 diabetes. A move it believes would nearly double the six and half thousand operations of this type the NHS already does every year. But Inside Health has learned that proposed drastic cuts to the fees hospitals will be paid to do the surgery could make it no longer viable. So, far from doubling, the number could actually plummet as hospitals stop offering the service.
The cuts in reimbursement are part of proposed tariff changes put forward by Monitor - the regulator for health services in England whose tag line is "Making the health sector work for patients."
Sanjay Purkayastha is a consultant bariatric surgeon at St Mary's Hospital, London.
Purkayastha
The actual referral itself is very simple, the issue lies once the patient has actually come to the hospital because after the most welcome NICE guidelines about type 2 diabetes and morbid obesity were released, literally a few days after that, we were communicated by Monitor, that looks at the reimbursement of certain procedures and diagnoses, there is a draft proposal that we've been made aware of that suggests that these tariffs or reimbursements for the hospitals may be cut by even a factor two, so halved, sometime in 2015.
Porter
It does seem that the authorities are giving with the one hand and taking away with the other – on the one hand we've got NICE saying look we need to really double the amount of procedures we're doing, meanwhile the people who pick up the tab are saying we're going to pay you half as much, which could stop all procedures effectively.
Purkayastha
As a community of bariatric surgeons across the country we were quite surprised at the timing of this communication with regards to reimbursement or the tariffs, coming just after the NICE announcement.  My main responsibility is to look after my patients and it's quite frustrating when there appears to be less than ideal joined up thinking, shall we say, with regards to providing a service and some procedures that we know benefits patients so much and then a few days or a week later being told that the cost for these will have to be slashed.
Porter
What's the rationale behind halving the amount of money that a hospital might be reimbursed, if indeed that happens?
Purkayastha
I think you'd have to ask that question to the independent organisation that's come up with these numbers and also ask the question why Monitor was asked to look at all the tariffs because obviously we're in a period of austerity and the economy is still relatively slow and the NHS is in debt, although I have to think about this more and more on a daily and weekly basis as a consultant in the NHS, it is a bit frustrating that we may be guided by cost rather than clinical benefit.
Porter
And looking forward, if you're operating on someone with type 2 diabetes what sort of financial savings might there be in the longer term for the NHS?
Purkayastha
Undoubtedly thousands of pounds per patient because if you pick up a type 2 diabetic patient early on, so within the first year of their diagnosis, and you're able to get their blood sugar under control, something that's called remission, so that they actually don't need their medications, you then don't need the cost of the medications, you then don't need the cost of the extensive follow up for the diabetes, the patients will then not get the complications of the diabetes, such as blindness, kidney failure, diseases of the arteries that can give you heart attacks or problems that need amputation later in life.  And those complications are expensive because they then lead to further complications and there's lots of evidence to show and economic analysis that has been done looking at exactly this that does show that the cost effectiveness of bariatric surgery, particularly in type 2 diabetic patients who are obese, particularly early on, has a huge potential cost saving.  So if we're looking at purely costs then I think it's a no brainer.
Porter
Bariatric surgeon Sanjay Purkayastha. We asked Monitor for an interview but it was unable to provide anyone, however, they were keen to point that they're in the process of consulting on the National Tariff for 2015/16 so any prices are draft; and thus subject to change.
And, to be clear, weight loss surgery is just one of many specialities that could see tariff cuts next year. We will of course be following developments here at Inside Health.
Now from overweight bodies, to over honed ones. As a young lad I never really had a six pack or big pecs and biceps and nor did many of my peers - but times seem to have changed.  Muscles are in, and the trend is changing the way many boys and young men perceive themselves. Dr Sally Marlow is a researcher at the Institute of Psychiatry at King's College London.
Marlow
I think it's really interesting and before I talk about being a professional I'm a mother as well, I've got a 17 year old boy and there is a lot of pressure on boys to be muscular, there always has been, in the 1960s body building, if we go back to the Ancient Greeks and look at pictures on vases and on murals, they're very highly sculpted young men.  So there's always been that type of pressure.  But I think technology is changing how we – how we feel about ourselves.
Porter
You mean people can send pictures?
Marlow
Absolutely, so what happens is you go to the gym, you work out, you think my six pack's looking rather good, you take a photograph of it, you Tweet it, or you Instagram it and you get 47 likes.  And so as a psychologist what I would say is you're getting reinforcement of the behaviour.  So you're learning that the behaviour has a positive consequence.
Porter
Are you seeing any results of an extreme behaviour, are people turning up in clinics with body image problems as a result of this or addiction problems from abusing drugs?
Marlow
Well lots of addiction problems are what I think of as cross-over addictions.  And this is a classic one, where you've got body image, you've got potential for addiction and that might be addiction to exercise but it also might be addiction to performance enhancing drugs.  In terms of what we're seeing these things often bubble up, so there's something – it's not very scientific to talk about there being something in the Zeitgeist and I know that the evidence base is really important but you only go looking for evidence when you've got pointers to it.
Porter
But are you and your colleagues talking about this because that's often where it starts isn't it?
Marlow
We're certainly talking about this in the department.
Porter
Because you hear the term banded around, you see it banded around on the internet, it's not a term I favour but the term bigorexia and this is where people become so obsessed about their six packs, the size of their pecs and their biceps, that it's all driving.
Marlow
Absolutely and if that is all driving, if that is the single salient thing in your life, that's your goal, it's not that far a leap to take drugs to try and get to that goal.  And we see that in Lance Armstrong, we see it in Duane Chambers.  But actually it's wrong to think that performance enhancing drugs are just about elite sport, they've moved, they've moved into the mainstream and that is something this morning that we were talking about in the department.  It's no longer the 1960s well-oiled body builders that are taking performance enhancing drugs, these things are now moving into the mainstream – people who work out and want to look buff.
Porter
Dr Sally Marlow.  So there is anecdotal concern but there's another way of gauging what is going on out there through the behaviour of those resorting to steroid abuse in the quest for the perfect body. They remain a minority, but a significant one that provides a useful insight into changes in behaviour. Jim McVeigh is Acting Director of Public Health at Liverpool John Moores University.
McVeigh
What we have got is quite a lot of supporting data from needle and syringe programmes across the UK.  What we've seen over the last 10 years is this massive increase in the number of anabolic steroid users presenting to these services.  These are the services that were developed in the 1980s predominantly for injectors of heroine.  But what we've seen in the last 10 years varies between the different regions across the country is this switch where now the vast majority in many cases have these service clients are users of anabolic steroids.
Porter
Jim, what do we know about the motivations for these people, has much research been done into why people take these steroids?
McVeigh
Yes and I suppose while 20 years ago it was men in their 30s who were experienced weight trainers, quite often body builders or aspiring body builders, deciding at a point in their training life to move on to using anabolic steroids.  What we're seeing now is a completely different profile.  The vast majority of these people are young, usually in their early 20s, sometimes in their teens, who quite often have no experience of serious weight training, they're not looking at their nutrition, they haven't got a comprehensive training regime and they're looking for - to get a six pack very quickly.
Porter
Do people who are abusing steroids come forward and seek help from the sort of services that people abusing other drugs might?
McVeigh
With the exception of needle and syringe programmes no they don't and it does cross all social demographic categories and much higher levels within the north of England and in south Wales.
Jones
My name is Geraint Jones, I'm an open access and engagement worker for Tyff in Cardiff, so we invite through the door, open the cupboard up, get them to have a sit down and then talk to them about which needles they need depending on which substance they're using.  The steroid users tend to either come early in the morning or late in the afternoon because a lot of them have been in work or they've been in lectures, so university students as well.  The ones that are just starting out using steroids tend to be a bit smaller and then some of the guys that have been using them long term are huge.  If they're using steroids they would use the long green needles to draw that out of the vial and then discard the long green needle and replace it with properly a long blue needle to inject themselves.
Lewis
My name is Phil Lewis, I'm the Head of Social Care and Health Services for CRA in Wales.  Across Wales certainly we have seen a continuing increase in the number of steroid users coming through the door.  We're here in Cardiff at the moment where we have needle exchange plus psychosocial interventions alongside that.  So we're seeing a greater increase in numbers of steroid users in the Vale at the moment.  We're seeing more in the valleys, in the Gwent area, and just before Christmas we saw an increase of steroid users all between the ages of 19 and 20 in the December periods.  People are using steroids for different reasons, I mean people naively thinking that actually it's okay if I inject this, I don't need to go to the gym, I'm going to bulk up and not do the work behind it which obviously isn't the case.  We're also finding where people are injecting into particular muscles because they want those particular muscles to grow.  And it's not necessarily the body building community exclusively who are using these steroids it's people who want to look better on a Friday or Saturday night.  It may explain the kind of run up to Christmas, people going out, perhaps they wanted to look their best.
Jones
We're very fortunate in that in this exchange you get to know the faces and although the service is confidential then you know if somebody's increasing the amount they're using or if they're getting needles for someone else because they're coming back far more frequently and you just recognise their face.
McVeigh
They certainly wouldn't consider themselves to be drug users, also we know that this is by no means the majority of anabolic steroid users, we can tell that from the amount of equipment that they pick up, so they're obviously providing equipment to a number of other steroid users at the same time.  On top of that we've got oral anabolic steroid users who wouldn't come into contact with those services.
Porter
What's happening to these young men, what complications do they risk?
McVeigh
We know that there's short term adverse effects, gynecomastia, the growth of female breast tissue due to hormonal imbalance.  Cosmetic issues like increased acne, premature balding.  But what is really of concern are a couple of issues:  one is we know that HIV is present within this population, we have good data to be able to show that the prevalence of HIV within anabolic steroid injectors is the same as amongst injectors of opiates, so we know that HIV is present there, so that's a concern.
Porter
And this is because they're sharing their equipment effectively?
McVeigh
Well again we're not – we can't put an exact answer to that.  All we know is that they're injecting at the moment and therefore there's the risk of them sharing injecting equipment and that is one of the concerns around the spread of HIV, that they don't consider themselves in many cases as drug users and that – don't appreciate the fact that viruses don't really care what medium they're transmitted in, what type of drugs it is.  They may have contracted HIV sexually, certainly there's evidence to show that anabolic steroids increase libido, sex drive, so we know that it's a particularly sexually active population.  We don't know if some of these anabolic steroid users who are HIV positive are men who have sex with men.  But in some ways it doesn't really matter how they contracted it, the real concern is it's within that population and can be spread.
Porter
And where are they getting the drugs from, is this something that's based in gyms?
McVeigh
There are various ways of obtaining anabolic steroids.  It's not illegal to possess for personal use but it is illegal to supply.  But people may purchase them in gyms.  A lot of people purchase things online.  The main thing to be concerned about that is nobody knows exactly what they're taking.  Certainly we have evidence to show that quite often drugs are of a completely different dosage, a different active ingredient and may well be contaminated.  So people are putting themselves at real risk because of that elicit market.
Porter
Jim McVeigh.
And please do get in touch if there are issues like this that you think we should be covering. You can email the team at insidehealth@bbc.co.uk.
Roger contacted us after hearing our item on immune deficiency in the last series.
Roger
I've been poorly for 15 years and have been tested for everything from encephalitis to lymphoma but after hearing your item on how often immune deficiency is missed, and how easy it is to test for, I have finally got the answer. Thank you from the bottom of my heart.
Porter
And we have also heard that the Royal Free Hospital, where we recorded the item on CVID, have picked up four new cases as a result of the programme so far.
But that's enough self-aggrandisement. Back to earth with an e-mail from dentist Paul Mandon-Gassman, who wasn't over enamoured with our debate about how often people should have a dental check-up.
Mandon-Gassman
Over 50% of the population do not visit the dentist regularly so recall interval is meaningless.
Porter
But, as one of guests pointed out, part of the problem is that the half that do see their dentist are often seeing him or her too regularly, potentially clogging the NHS system up for those who really do need the care.
But my favourite feedback comes from listener Doddsy in response to our debate on whether doctors and other healthcare professionals should lead by example when it comes to keeping trim.
Doddsy
I was sent for an ATOS health assessment for benefits. The male GP intending to assess me was so morbidly obese he could hardly walk. I told him so and left. I never did get any benefit payments.
Porter
If there is something you would like to say, brickbat or bouquet, then e-mail us at insidehealth@bbc.co.uk.
Alcohol Concern's Dry January campaign, where people forego drinking alcohol for the whole month, seems to have tapped into an understandable desire to kick off the New Year in a healthier way after the excesses of the festive season. But does it really do you any good? What are the benefits of a month on the wagon?
This time last year 10 members of staff from the New Scientist magazine decided to give it a go and they asked Kevin Moore, Professor of Hepatology at the Royal Free and University College London, to monitor their progress.
Moore
Well the results actually were staggering because I'll be honest with you I didn't think the results would show much in such a small number of subjects.  But what we found was that there was something like a 40% reduction in liver fat, they lost about three kilograms in weight, their cholesterol levels improved.  Interestingly their levels of glucose also significantly fell, suggesting that there's probably a change in insulin resistance.  And also their markers of alcohol consumption, for example their gamma GT and the carbohydrate deficient transferrin, which is a very specialised blood test done in some centres, also fell very significantly.  And the results were very striking.  In fact if you had a drug that did all this it would be a multi-billion pound market.
Porter
Now these are journalists, were they particularly heavy drinkers, was there a lot of benefit to be had from stopping?
Moore
They weren't actually, I mean the heaviest drinkers as I recall was about 50 or 60 units per week but the majority of them were drinking probably at the upper limit of recommended limits or just over and some of them were – frankly I don't know why they went for the dry January because they were drinking like half a glass or one glass of wine.  So some were drinking actually very little.  And so these results were seen in just a whole broad group – very striking results.
Porter
Striking results but a group of 10 – one swallow doesn't make a summer.  So what have you decided to do now?
Moore
Well I was at a meeting actually with Camden and Islington public health team at the Royal Free at the beginning of December or the end of November and Alcohol Concern were promoting a dry January campaign that was going to be promoted at the Royal Free Hospital and it just suddenly occurred to me that this was an ideal opportunity to actually formalise the findings that we had in the New Scientist journalists into a formal study.  And so we put in an ethics application, we got it fast tracked, in record time managed to get it approved on 23rd December about 3 o'clock in the afternoon as the offices were about to be closed and the other striking thing was that we put out the e-mail to our core audience, which was UCL and the Royal Free, and within four days we had 280 applicants to join the study, which I think is quite staggering.
Porter
So what's happening to these people?
Moore
So the study started in the first week of January and over a three day period all those subjects took a detailed history of how much they drank, how much exercise they undertook.  We also did blood tests looking at their blood biochemistry, their haematology, their glucose, their insulin resistance score, as well as taking bloods that we stored for a whole variety of other specialised tests, such as cytokines, that we wish to measure as part of this research project.  When you drink alcohol it affects the permeability of the intestinal mucosa and you know in the intestine we have a whole variety of bacteria and these release varies endotoxins and the endotoxins can stimulate the production via the liver and other organs of a variety and number of protein molecules called cytokines, which are inflammatory mediators.  These are the compounds that induce inflammation.  And of course the damage that occurs in the liver is due to repeated damage and inflammation within the liver and that's important because cirrhosis is the development of scar tissue and scar tissue, in the context of either chronic alcohol misuse or fatty liver disease, is due to repeated small amounts of injury in the liver that causes a small localised inflammatory response with the laying down of a little bit of scar tissue which then normally resolves.  But in the same way that if you were to prick your hand with a pinprick every day for a month your hand would be a little bit sore but you do it every day for a year your hand would look quite red and probably a bit messy, you do it every day for four or five years or 10 years your hand would look a complete mess, it would be scarred, it would be hard.  And that's what happens inside people's liver when they drink on a daily basis.
Porter
So the theory that you're looking at here is that the alcohol allows, if you like, toxins to travel from the gut and the liver of course is the first port of call and they're causing inflammation in the liver.
Moore
Exactly.
Porter
Do you have any plans to go back to this cohort to see what's happened to them further on down the line, as to whether this dry January event has changed them in the long term in any way?
Moore
We're going to be at least talking to them at three months and six months and we've also decided because we'd quite like to look at some very heavy drinkers is that I've contacted our local detox unit and the idea is that we'll perhaps look at a cohort of about 10 or 20 patients who drink very heavily who are admitted for a residential detox and then study them on a weekly basis over a period of about six months and see what happens to them.
Porter
Professor Kevin Moore. And we will be inviting Kevin back to discuss his findings later - and checking that the benefits they found in last year's small pilot study were not due, at least in part, to other New Year resolutions like eating healthily and doing more exercise.
Just time to tell you about our next programme when we will be investigating the science behind the explosion in the gluten free market, and the benefits of boilers on prescription. Yep, you heard right. Join me next week to find out more.
ENDS