Main content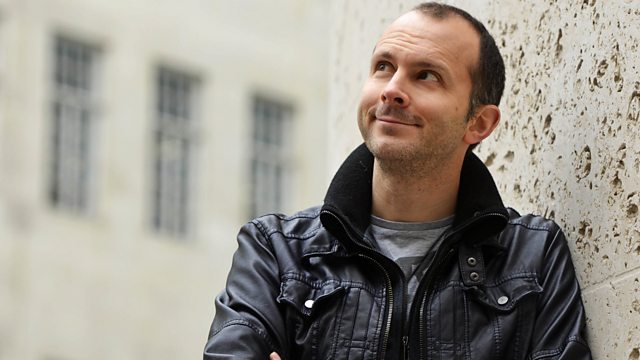 Is Anti-Semitism Widespread in the UK?
Tim Harford asks if most hate crime in the UK is aimed at Jewish people, plus a look at who the wealthiest 1% are and an examination into politicians' healthcare connections.
Are 95% of hate crimes in the UK directed against Jewish people? Tim Harford and Ruth Alexander fact-check an unlikely statistic. Meanwhile the Campaign Against Anti-Semitism (CAA) says surveys show that almost half of adults believe at least one anti-Semitic statement shown them to be true and that half of British Jews believe Jews may have no long-term future in the UK. But how robust are these findings? More or Less speaks to Gideon Falter, chairman of the CAA and Jonathan Boyd, executive director of the Institute for Jewish Policy Research.
Who is in the global 1% of wealthiest people, and where do they live?
More than 200 of the MPS voting on the 2012 NHS reform have recent or current financial connections to private healthcare, a recent editorial in the British Medical Journal claimed. Richard Vadon and Keith Moore explain why it's not true.
Sixty bodies in 6 years - is a serial killer stalking the canals of Great Manchester? Hannah Moore investigates a theory first raised by the Star on Sunday's crime editor Scott Hesketh.
Plus the programme hears from Professor Carlos Vilalta from the University of California San Diego and Steven Dudley from Insight Crime about claims that "98% of homicides in Mexico are unsolved." A shocking statistic, but is it true?
Presenter: Tim Harford
Producer: Ruth Alexander.
Chapters
Are 95% of hate crimes in the UK directed against Jewish people?

Tim Harford and Ruth Alexander fact-check an unlikely statistic.

Duration: 10:31

Global wealth

Who is in the world's richest 1%, and where do they live?

Duration: 02:30

MPs' connections

Did 200 Parliamentarians voting on NHS reform really have links to health firms?

Duration: 04:38

Sixty bodies in six years

Is a serial killer stalking the canals of Greater Manchester?

Duration: 05:48