Main content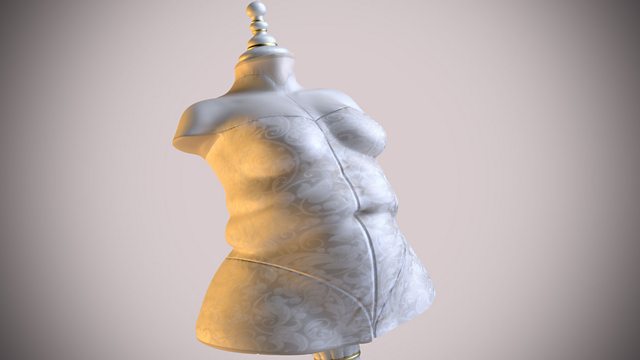 Plus-Size Fashion; Lesbians on TV; the Real Tennis Sisters; Sarah Jane Morris
Does plus-size fashion normalise obesity? Real tennis players and sisters Sarah Vigrass and Claire Fahey. Are there enough lesbians on mainstream TV? Sarah Jane Morris sings.
The UK's first plus-size fashion magazine was recently launched. Slink, is hoping to tap into a growing demand for publications that, in the words of its editor, realise "beauty and style doesn't stop at a size 8". Editor of Slink, Rivkie Baum, and weight management expert, Dr Orla Flannery from the University of Chester join Jenni to discuss whether there's been a growth in the acceptability of obesity, and whether it's any good for women? Should women be encouraged to lose weight not justify their obesity?
It's 16 years since Queer as Folk came to our screens, as a new drama focusing on gay life starts on Channel 4 tonight, we'll be asking where are the lesbians in British TV drama?
Real Tennis was played during age of Henry VIII, it's a combination of tennis as we know it now and squash. British sisters, Claire Fahey and Sarah Vigrass are regularly beating some of the top male players in the sport, they join Jenni.
Sarah Jane Morris makes music in many guises, she was the female voice in the communards in the 1980's, but she's also a jazz crooner and a blues singer. Her new album is dedicated to Africa and some of the songs address some uncomfortable social issues, from homophobia in Africa and child soldiers, to honour killings, but the music maintains a sense of vitality and energy. Sarah Jane came into the studio to perform a track from her new album.
Chapters
Plus-size fashion

Duration: 07:25

Lesbians on TV

Duration: 10:24

Sarah Jane Morris

Duration: 11:05

Real Tennis

Duration: 08:18

Plus-size fashion

The UK's first plus-size fashion magazine was recently launched. Slink, is hoping to tap into a growing demand for publications that, in the words of its editor, realise "beauty and style doesn't stop at a size 8". Rivkie Baum, editor of Slink and Dr Orla Flannery, weight management expert from the University of Chester join Jenni to discuss whether there's been a growth in the acceptability of obesity, and whether it's any good for women? Should women be encouraged to lose weight not justify their obesity?

Lesbians on TV

Last night Russell T. Davies new dramas, Cucumber and Banana, debuted on E4. 16 years ago when the same creative team launched Queer As Folk you could count the number of gay TV personalities on one hand – whereas now every soap has a gay character – and major prime-time drama includes lesbian leads. But for some campaigners Lesbian, and female led drama in general is still lagging way behind that of men. So is this fair? Jenni is joined by the producer of Cucumber and Queer As Folk Nicola Shindler and by the Chief Executive of gay rights group Stonewall Ruth Hunt.

Sarah Jane Morris

Sarah Jane Morris makes music in many guises, she had a pop hit in the 1980's with the band the communards, she's a jazz crooner and a blues singer. Her new album is dedicated to Africa and mixes African and Latin beats, soul, funk and folk. The songs address some uncomfortable social issues - from homophobia in Africa and child soldiers, to honour killings, but the music maintains a sense of vitality and energy.  Sarah Jane joins Jenni to talk about the new album and she sings a new song from her new album. 

Real Tennis

Two Essex sisters are beating the top male players at the ancient game of real tennis. Now one has been invited to play in the US Open next month.

Real tennis is the game famously played by Henry VIII and his court using heavy wooden racquets on an indoor court.

Claire Fahey is the first women to ever compete (and win a match) in the male dominated British Open and next month is the first woman ever to compete in the US open. Her older sister Sarah Vigrass is also top of the female game here as well as playing doubles with her sister.

Credits

| Role | Contributor |
| --- | --- |
| Presenter | Jenni Murray |
| Interviewed Guest | Rivkie Baum |
| Interviewed Guest | Orla Flannery |
| Interviewed Guest | Claire Fahey |
| Interviewed Guest | Sarah Vigrass |
| Interviewed Guest | Sarah Jane Morris |