Main content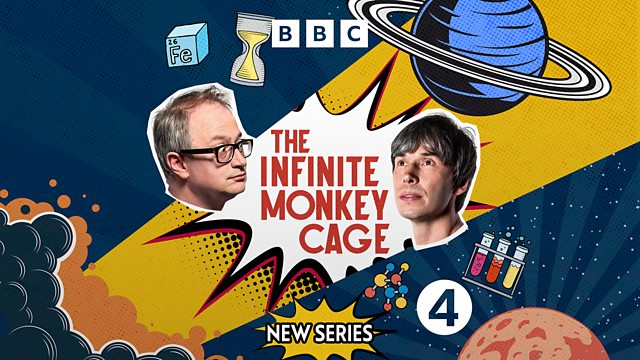 Deception
Brian Cox and Robin Ince tackle the science of deception and ask whether we are all, at heart, natural born liars.
Brian Cox and Robin Ince are joined on stage by author and journalist David Aaronovitch, psychologist Professor Richard Wiseman and neuroscientist Professor Sophie Scott as they tackle the science of deception. They'll be asking why we seem to be so good at telling lies, but not very good at spotting them, and why being good liars could be the secret to our success as a social animal. They will also be carrying out their own act of deception on the monkey cage audience. They reveal the results of an experiment to test the idea of subliminal advertising, carried out by David Aaronovitch for the Radio 4 documentary, "Can You Spot the Hidden Message" . Will they manage to secretly persuade a section of the theatre audience to pick one type of soft drink over another by secretly flashing the name of a certain brand on a screen? All will be revealed.
Producer: Alexandra Feachem.
Last on
David Aaronovitch investigates subliminal advertising and sets an experiment to test it.
Broadcasts