Main content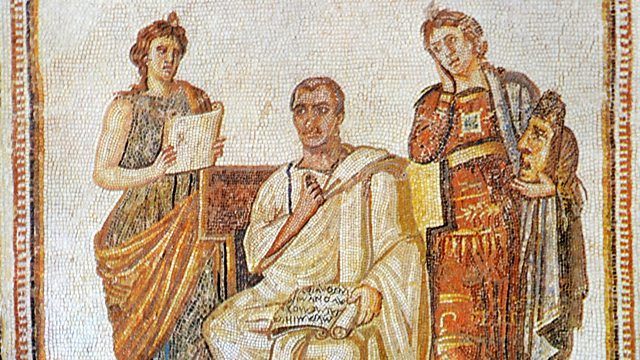 Martyn Wade - Burn the Aeneid!
19 BC: after his death, author Virgil wants his magnum opus to be destroyed, which sparks an unholy row. Stars Clive Merrison.
What happens if an author gives instructions for his work to be destroyed when he dies?
The likely answer is an unholy row involving literary executors, members of the family and other interested parties.
It was even so in 19BC, in Brundisium, Southern Italy, at the deathbed of Publius Vergilius Maro, alias Vergil.
Martyn Wade's drama stars Clive Merrison as Varius, David Horovitch as Probus, Linda Marlowe as Drusilla, Norman Rodway as Tucca, Jonathan Adams as Proculus, James Grout as Eros, John Webb as Mucius and Peter Gunn as Envoy.
Producer: Cherry Cookson.
First broadcast on BBC Radio 3 in 1992.