Main content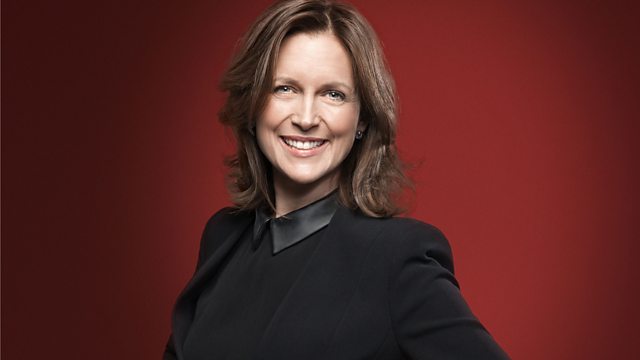 Berg - Wozzeck
Katie Derham presents a performance of Berg's opera Wozzeck given at City Halls in Glasgow, with the BBC Scottish Symphony Orchestra under Donald Runnicles.
IKatie Derham presents today's Thursday Opera Matinee: Berg's Wozzeck performed by this week's featured orchestra, the BBC Scottish Symphony Orchestra under Donald Runnicles at City Halls Glasgow. The hapless soldier Wozzeck has an illegitimate child with Marie. When he discovers her affair with the handsome Drum Major, it's too much for him to bear, and he stabs her before drowning himself. Thomas Mayer sings the tortured Wozzeck, and Elena Zhidkova his doomed lover. Plus a performance of Tchaikovsky's fate-ridden Symphony no.4 conducted by Michal Dworzynski.
2pm
Berg Wozzeck - opera in 3 acts Op.7
Wozzeck...Thomas Mayer (baritone)
Marie...Elena Zhidkova (contralto)
Drum Major..Thomas Blondelle (tenor)
Captain...Tom Randle (tenor)
Doctor...Nathan Berg (baritone)
Andres...Michael Pflumm (tenor)
1st Apprentice...Andrew Greenan (bass)
2nd Apprentice...James Cleverton
Idiot...Peter Van Hulle (tenor)
Margret...Jennifer Johnston (mezzo-soprano)
A Soldier...Christopher Bowen (tenor)
Christopher White (piano)
BBC Singers
St Mary's Cathedral Edinburgh Choir
BBC Scottish Symphony Orchestra
Donald Runnicles (conductor)
c.3.35pm
Tchaikovsky Symphony no.4 (Op.36) in F minor
BBC Scottish Symphony Orchestra
Michal Dworzynski (conductor).