Main content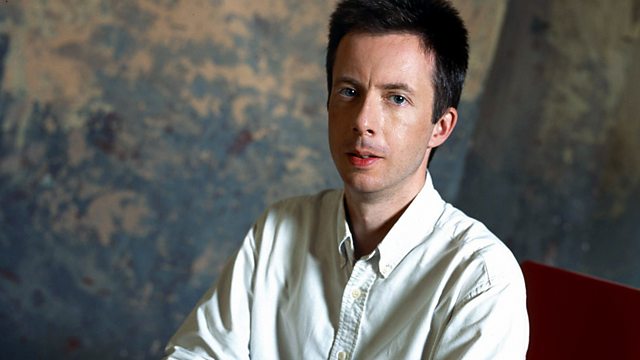 Chamber music by Schumann and Mendelssohn
John Shea's selection includes Schumann's String Quartets, Op 41 Nos 1 and 3, and Mendelssohn's Octet.
Schumann String Quartets op 41 nos 1 & 3 and Mendelssohn Octet, presented by John Shea.
12:31 AM
Schumann, Robert [1810-1856]
Quartet in A minor Op.41'1 for strings
Qvixote Quartet
12:57 AM
Schumann, Robert [1810-1856]
Quartet in A major Op.41'3 for strings
Gerhard Quartet
1:26 AM
Mendelssohn, Felix [1809-1847]
Octet in E flat major Op.20 for strings
Qvixote Quartet, Gerhard Quartet
1:58 AM
Elgar, Edward (1857-1934)
Variations on an original theme ('Enigma') for orchestra (Op.36)
Oslo Philharmonic Orchestra, André Previn (conductor)
2:31 AM
Paderewski, Ignacy Jan [1860-1941]
Concerto for piano and orchestra (Op.17) in A minor
Nelson Goerner (piano), National Polish Radio Symphony Orchestra, Jacek Kaspszyk (conductor)
3:05 AM
Sirola, Bozidar (1889-1956)
Missa Poetica
Slovenian Chamber Choir, Vladimir Kranjcevic (conductor)
3:37 AM
Schubert, Franz (1797-1828)
Scherzo No.1 in B flat (D.593)
Halina Radvilaite (piano)
3:43 AM
Tchaikovsky, Pyotr Il'yich (1840-1893)
The Nutcracker: Waltz of the Flowers
Slovenian Radio and Television Symphony Orchestra, Marko Munih (conductor)
3:50 AM
Bach, Carl Philipp Emanuel (1714-1788)
Sinfonia for 2 violins and continuo in D major, H.585
Les Adieux: Mary Utiger and Hajo Bäss (violins), Christina Kyprianides (cello), Andreas Staier (harpsichord)
4:00 AM
Beethoven, Ludwig van (1770-1827)
Duo for viola and cello in E flat major, WoO.32
Milan Telecky (viola), Juraj Alexander (cello)
4:10 AM
Langgaard, Rued (1883-1952)
3 Rose Gardens Songs
Danish National Radio Choir, Kaare Hansen (conductor)
4:21 AM
Brahms, Johannes (1833-1897) arranged by Francesco Squarcia (1st viola of I Cameristi Italiani)
3 Hungarian Dances (originally for piano duet) arr. for string orchestra (No.1 in G minor; No.3 in F major; No.5 in F sharp minor)
I Cameristi Italiani
4:31 AM
Geminiani, Francesco (1687-1762)
Concerto grosso (Op.3'6) in E minor
Camerata Bern, Thomas Furi (conductor)
4:40 AM
Hartmann, Johan Peter Emilius (1805-1900)
Etudes Instructives, Op.53
Nina Gade (piano)
4:50 AM
Mendelssohn, Felix (1809-1847)
Laudate Pueri (O praise the Lord)
Polyphonia, Ivelina Ivancheva (piano), Ivelin Dimitrov (conductor)
5:00 AM
Walton, William (1902-1983)
Johannesburg Festival Overture
Stavanger Symphony Orchestra, David Atherton (conductor)
5:08 AM
Schumann, Robert (1810-1856)
Theme and variations on the Name 'Abegg' (Op.1)
Seung-Hee Hyun (piano)
5:17 AM
Handel, Georg Frideric (1685-1759)
3 Airs from Vauxhall Gardens, arranged by Steele-Perkins for trumpet and orchestra
Crispian Steele-Perkins (trumpet), The King's Consort, Robert King (director)
5:28 AM
Debussy, Claude (1862-1918)
Iberia: Images for Orchestra, No. 2 (1909)
Bergen Philharmonic Orchestra, Jun Märkl (conductor)
5:50 AM
Mozart, Wolfgang Amadeus (1756-1791)
Quintet in E flat major for piano, oboe, clarinet, horn and bassoon (K.452)
Anton Kuerti (piano), James Mason (oboe), James Campbell (clarinet), James McKay (bassoon), James Somerville (horn)
6:15 AM
Naumann, Johann Gottlieb (1741-1801)
Harpsichord Concerto in B flat major (C.1137)
Gerald Hambitzer (harpsichord), Concerto Köln.