Main content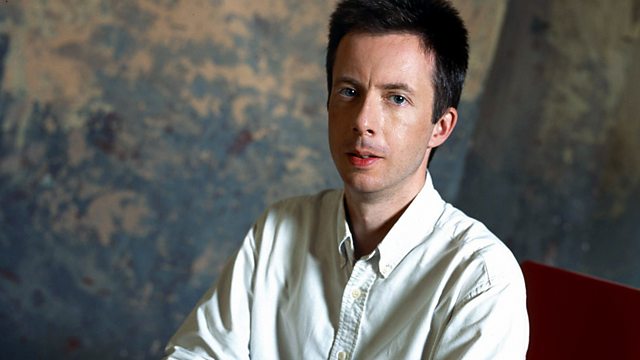 Mozart's Requiem
John Shea's selection includes the Sao Paulo Symphony Orchestra performing Mendelssohn's Symphony No 1 and Mozart's Requiem.
The Sao Paulo Symphony Orchestra performs Mendelssohn's Symphony No. 1 and Mozart's Requiem. Presented by John Shea.
1:01 AM
Mendelssohn, Felix [1809-1847]
Symphony no. 1 in C minor Op.11
Sao Paulo Symphony Orchestra, Nathalie Stutzmann (conductor)
1:29 AM
Mozart, Wolfgang Amadeus [1756-1791]
Requiem in D minor K.626, compl. Sussmayr
Lisa Larsson (soprano), Wilke te Brummelstroete (mezzo soprano), John Mark Ainsley (tenor), Burak Bilgili (bass), Osesp Academic Chorus, Osesp Chorus, Sao Paulo Symphony Orchestra, Nathalie Stutzmann (conductor)
2:18 AM
Bach, Johann Christian (1735-1782)
Quartet for flute/violin and strings (T.309/3) in A major
Sofia Soloists Chamber Ensemble, Plamen Djurov (conductor)
2:35 AM
Beethoven, Ludwig van [1770 -1827]
String Quartet in C minor (Op.18 No.4)
Pavel Haas Quartet
3:01 AM
Dohnányi, Ernõ (1877-1960)
Konzertstück for cello and orchestra in D major (Op.12)
Dmitri Ferschtmann (cello), Netherlands Radio Philharmonic, Bernhard Klee (conductor)
3:23 AM
Brahms, Johannes [1833-1897]
Sextet for strings no. 2 (Op.36) in G major
Aronowitz Ensemble (ensemble)
4:04 AM
Weber, Carl Maria von (1786-1826)
Rondo brillante in E flat 'La gaieté for piano' (J.252) (Op.62) (1819)
Niklas Sivelöv (piano)
4:11 AM
Kraus, Joseph Martin (1756-1792)
String Quartet No.2 in B flat major
Lysell String Quartet: Bernt Lysell (violin), Per Sandklef (violin), Thomas Sundkvist (viola), Mikael Sjögren (cello)
4:26 AM
Strauss, Richard [1864-1949]
No.1 Waldseligkeit from 8 Lieder (Op.49)
Christianne Stotijn (soprano), Joseph Breinl (piano)
4:29 AM
Strauss, Richard [1864-1949]
No.2 Ich schwebe from 5 Lieder (Op.48)
Christianne Stotijn (soprano), Joseph Breinl (piano)
4:32 AM
Vladigerov, Pancho (1899-1978)
Elegie d'automne - from 3 pieces pour piano (Op.15)
Ludmil Angelov (piano)
4:39 AM
Shearing, George [1919-2011]
Lullaby of Birdland
Ars Nova Copenhagen, Paul Hillier (director)
4:42 AM
Françaix, Jean (1912-1997)
Le Gai Paris for wind ensemble
The Wind Ensemble of the Hungarian Radio Orchestra
4:53 AM
Chabrier, Emmanuel (1841-1894)
Espana - rhapsody for orchestra
Sydney Symphony Orchestra, Stuart Challender (conductor)
5:01 AM
Purcell, Henry (1659-1695)
Symphony, Duet and Chorus 'Let all mankind the pleasure share And bless this happy day', from 'Dioclesian', Z.627
Gillian Fisher (soprano), Michael George (bass), Monteverdi Choir, English Baroque Soloists, John Eliot Gardiner (conductor)
5:03 AM
Klami, Uuno (1900-1961)
Sérénades joyeuses
Finnish Radio Symphony Orchestra, Jussi Jalas (conductor)
5:10 AM
Schumann, Robert (1810-1856)
Arabeske for piano (Op.18) in C major
Seung-Hee Kim (piano)
5:18 AM
Britten, Benjamin (1913-1976)
Choral Dances from Gloriana - Coronation opera for Elizabeth II (Op.53) (1953)
The King's Singers
5:24 AM
Bacheler, Daniel (c1574-c1610)
Mounsiers almain for lute
Nigel North (lute)
5:31 AM
Handel, Georg Frideric (1685-1759)
Music for the Royal Fireworks
Collegium Aureum
5:54 AM
Elgar, Edward [1857-1934]
Pomp and Circumstance: Military March in D, Op.39/1
David Drury (organ)
6:01 AM
Butterworth, Arthur (b. 1923)
Romanza for horn and strings
Martin Hackleman (horn), CBC Vancouver Orchestra, Mario Bernardi (conductor)
6:11 AM
Duparc, Henri (1848-1933) [text: François Coppée 1842-1908]
La Vague et la cloche - for voice and piano
Gerald Finley (baritone), Stephen Ralls (piano)
6:17 AM
Muffat, Georg [1653-1704]; Lully, Jean-Baptiste [1632-1687]
Suite for Orchestra
Armonico Tributo Austria, Lorenz Duftschmid (director)
6:29 AM
Bruch, Max (1838-1920)
Fantasy for Violin and Orchestra with Harp, freely using Scottish Folk Melodies (Op.46)
James Ehnes (violin), Orchestre Symphonique de Montréal, Mario Bernardi (conductor).